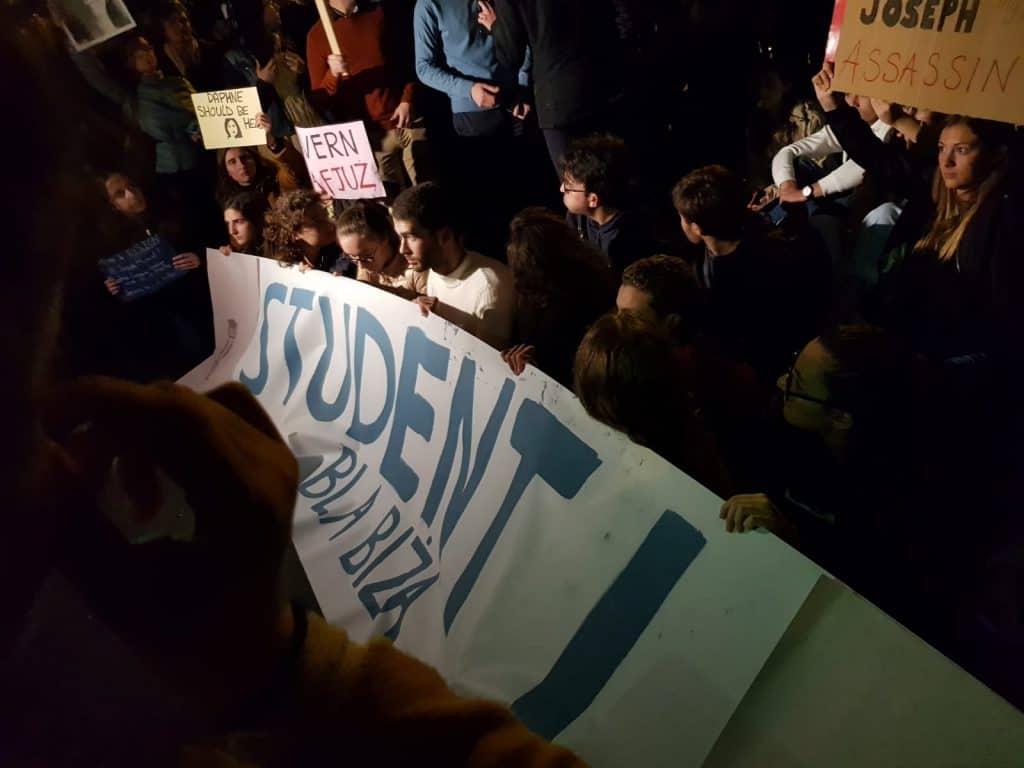 University students following the banner "Studenti Bla Biża" (Fearless Students) blocked traffic around the war memorial roundabout outside the walls of Valletta after all access to protesters to Castille Place and to Parliament Square was blocked up by police barricades.
Traffic and public transport out of Valletta terminus were paralysed for several minutes as the spontaneous protest added restrictions to free speech and association to the causes of tonight's protest. This is the third consecutive protest this week calling on Joseph Muscat to resign after his office was directly implicated in the assassination of Daphne Caruana Galizia.
The prime minister's former chief of staff Keith Schembri and former minister Konrad Mizzi were forced to resign yesterday while Minister Chris Cardona said he was "suspending himself" from his ministerial duties.
This is the first time KSU formally participated in these protests taking a front-line role after securing a resolution from a majority of student societies backing the action.
The law students society GħSL however disagreed with KSU's moves saying that protesting goes against its "values of impartiality". This evening university law students that form another law students association ELSA are also holding a seminar at the president's palace on "freedom of expression online". As I explain in a separate post I cancelled my booked speaking commitment at that conference after organisers sought to censor "political" references to the professional experience and eventual assassination of Daphne Caruana Galizia.