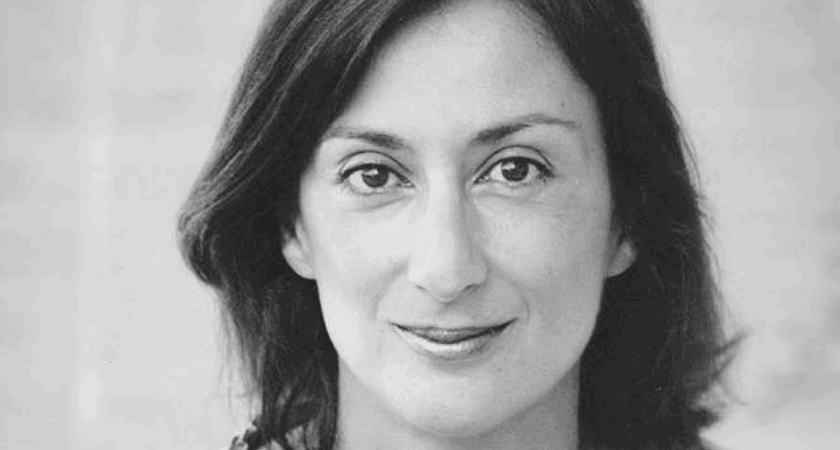 Swedish daily Svenska Dagbladet reported that journalists in Brussels have been approached by a British PR firm hired by the Maltese government to spread misinformation on Daphne Caruana Galizia with journalists reporting there.
The report is penned by the newspaper's Brussels correspondent Teresa Küchler.
Svesnka Dagbladet (known in Sweden as SvD) says that "this week, SvD was reached by reports that journalists in Brussels had been contacted by a British public relations firm.
During a lunch talk, the PR agents tried to plant information with international correspondents that Caruana Galizia herself was corrupt and a Russian spy." SvD's sources say the company works for the Maltese government.
Theresa Küchler quotes Brussels-based journalist approached by this PR firm who however do not wish to be identified "for safety reasons".
The identity of the PR firm allegedly hired by the Maltese government is not specified in the report in the Swedish newspaper.
This is not the first time the Maltese government has hired a UK PR firm for disinformation. In 2018 the government hired UK firm Chelgate to brief UK Members of Parliament that reports that the Labour Party fielded approaches from Cambridge Analytica and Henley Partners before the 2013 elections were "fake news". The committee of the UK House of Commons that was investigating the matter dismissed claims by Chelgate.
Chelgate's credentials to represent the Maltese government were immediately perceived as dubious. In our book Murder on the Malta Express we say the following about Chelgate:
"It is something of a mystery why Chelgate PR should jump to the defence of the Passports King and his one-time pal, Mr Nix. Chelgate's boss is a character called Terence Fane-Saunders. Its website boasts that TFS is 'widely regarded as one of the leaders of the international public relations profession.' He once worked for Burson-Marsteller, a PR company that lied about the Dirty War in Argentina while its client the fascist junta there was torturing and murdering people. In 2017 Chelgate hit the headlines in The Sun newspaper: 'Company behind Grenfell Tower death trap cladding hired a PR firm before fire had been put out.' The Sun reported: 'Harley Facades, who were paid £2.6 million for cladding, reportedly appointed Chelgate to manage the fallout as the death toll rapidly rose.'"