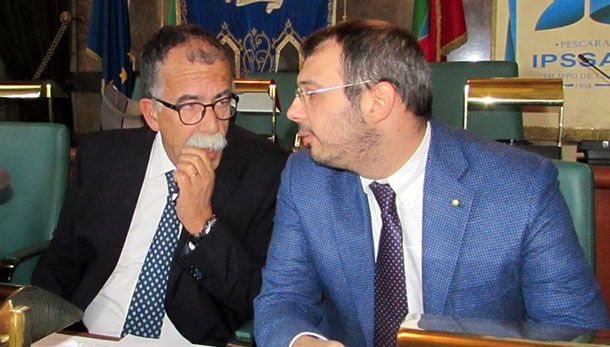 The Italian Federation of the Italian Press (FNSI) has dispatched a delegation of two award-winning Italian journalists – Paolo Borrometi and Sandro Rutolo – that are in Malta to participate in civil society actions demanding truth and justice for Daphne Caruana Galizia.
Paolo Borrometi and Sandro Ruotolo brought a message from Beppe Giulietti, president of FNSI:
"FNSI sends its thanks to protesters marching in Malta's streets to protect the dignity and the rights of all those who believe in the values of freedom of information. In the world, in Italy and in Malta, mafia, corruption and shady business are scared of the lights thrown on their dirty deals. Organised crime needs darkness, complicity and silence. It is not enough to reach assassins. All masterminds must be punished as well. And the governors that covered for them and protected them must be made to resign.
"Paolo Borrometi and Sandro Ruotolo have no choice but to live under armed guard because of their investigations against the mafia, the camorra and corruption. They have many times shed light on the assassination of Daphne Caruana Galizia. This is why FNSI has chosen them to represent our freedom of information organisations. We support their ongoing campaign to set up 'freedom benches' dedicated to Daphne in the main squares of all Italian cities. We look forward to Malta's own 'freedom bench' in the square facing the Auberge de Castille.
"To the very end we will be on your side right until all masterminds and executions and all their protectors are arrested, whoever they are, whatever their role and whatever their political colour."