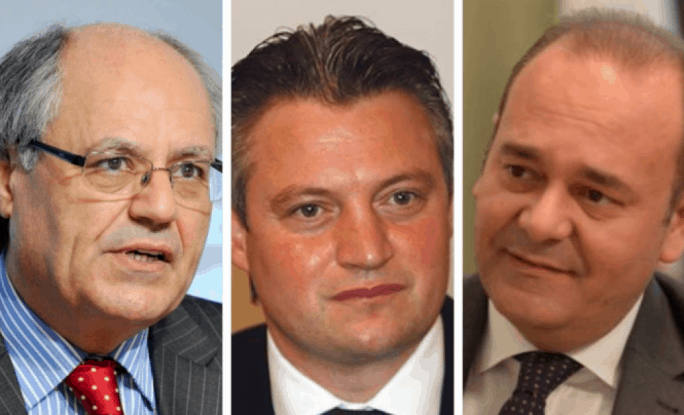 Judge Edwina Grima today quashed an appeal by three government ministers (one of them since resigned) that attempted to throw out a magistrate's order for a criminal inquiry into their conduct when three public hospitals were sold to shady interests.
Edward Scicluna, Chris Cardona and Konrad Mizzi have now exhausted all legal vehicles to seek to prevent being identified as suspects of criminal activities including money laundering.
Edward Scicluna's part in this is particularly significant. He is a Eurozone finance minister. While in office he is being criminally investigated as of today for money laundering, as an alleged accomplice to bribery, forming part of a criminal organization and a criminal conspiracy. Impressive.
Judge Edwina Grima distanced herself from earlier decisions of the criminal court handed down by Judge Giovanni Grixti who accepted appeals from magistrates' orders for inquiries to commence.
The hospitals scandal inquiry was ordered after a complaint in court by civil society NGO Repubblika. It first succeeded to obtain an order for an inquiry before a first appeal by the Ministers in front of Judge Grixti was accepted and the order was overruled.
Repubblika filed its request again with additional information and a fresh order for an inquiry was issued. The appeal was due to be heard by Judge Consuelo Scerri Herrera who recused herself, followed by Judge Aaron Bugeja who also abstained from hearing the case. Both judges felt that conflicted. Judge Scerri Herrera's brother is a government minister while Judge Aaron Bugeja's appointment is contested by Repubblika in a separate case on judicial independence.
The case was finally assigned by the Chief Justice to Judge Edwina Grima who issued the order today.
Repubblika is assisted in this case by Jason Azzopardi.