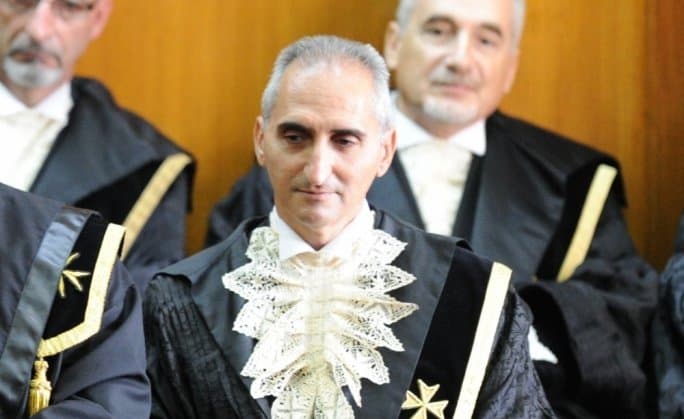 The government declared in court today it changed its mind about appealing against a court decision that accepted Repubblika's request that the question on whether Malta's judges are truly independent is sent to the European Court of Justice.
This means that the European Court will be asked to rule whether the power of Malta's prime minister of hiring and promoting judges and magistrates amounts to a breach of European Union law.
The decision to refer to the European Court was taken by Judge Mark Chetcuti last week but immediately the Attorney General Peter Grech notified the court his office would be asking for leave to appeal the decision. Today Peter Grech told Judge Chetcuti the government decided it no longer wanted to ask for permission to appeal.
Judge Chetcuti gave lawyers for Repubblika and for the Attorney General his draft questions to be sent to the European Court of Justice and gave them 10 days to give him any comments before he sends his final request on 25 November.
In the judge's words the case would be "out of my hands" after that.
When asked by the Attorney General and by lawyer Joe Brincat — who is appearing parte civile — whether there would be more opportunities to comment or make submissions about the questions to be sent to the Court, the judge ordered that the parties send him comments on the draft he prepared. Otherwise, the judge said, "the matter is now in my court".
The Attorney General today was assisted by representatives of the government's EU Directorate.
Repubblika is arguing that the government should not appoint more judges and magistrates until the system of appointing judges is reformed. Repubblika's arguments in court were made before the government went ahead with a wave of appointments changing 13% of the judiciary using an appointments system the Venice Commission had found was incompatible with contemporary expectations of a democracy.
The first decision of the European Court will be whether to hear this case with urgency.