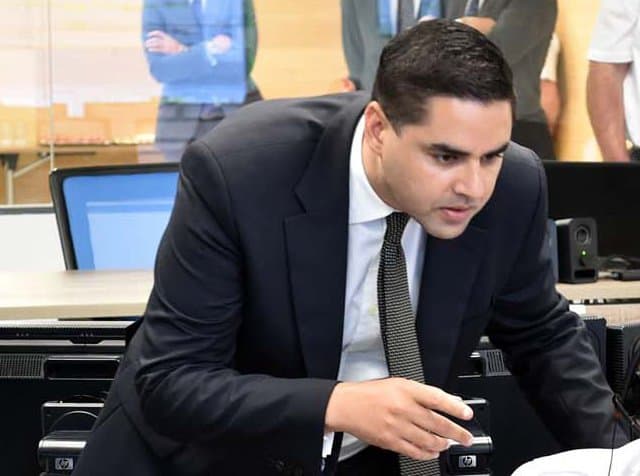 This morning this website reported the conflict of interest of Alfred Pule appointed just last October by Minister Ian Borg to replace Matthew Pace who resigned his seat in the Planning Board after the conflict of interest scandal in the DB towers development case.
This morning's post on this website showed how Alfred Pule was in business with Joseph Portelli who inexplicably was awarded by the Planning Board a permit to build a sprawling villa on virgin land on the cliff-face of Qala.
Following that post minister Ian Borg issued a mealy-mouthed Facebook post in which he announced the resignation of an unnamed Planning Board official after the minister's attention was drawn, he says by an MP, to a "possible" conflict of interest.
The minister insists the possible conflict has had no impact on the Planning Authority's decisions though how he could reach this conclusion is anybody's guess. It is not beyond the minister's intellectual acrobatics to make a determination of someone's intent if he can in a separate occasion determine that a hole is not a hole.
Ian Borg likely expects this website to go all smug and self-satisfied that a story it published resulted in the dismissal of a public officer. He would like that to be the case because Ian Borg wants us to think of him as some champion of good governance.
Alfred Pule is his appointee. He appointed him just last month as a 'second chance' since he 'inherited' Matthew Pace from previous ministers and that proved disastrous.
But clearly there was no basic due diligence to verify Alfred Pule's suitability for this position.
The planning laws oblige all officials of the Authority to declare any and all property they own in a register. In November 2018 Ian Borg refused Karol Aquilina's request in Parliament for the registry of interests to be made public. Ian Borg said the information was confidential.
Yesterday I asked the PA whether Alfred Pule declared his interests to them ahead of the current debacle. I was specifically interested in the business he has with the developer Joseph Portelli.
So far, I have received no reply.
There are a number of possible reasons for this.
One reason could be that since Alfred Pule had been in office barely a month, the PA had not yet even asked him to declare his interests. That would be a case of gross administrative negligence and someone ought to be responsible for it.
Another possible reason is that Alfred Pule did declare he was in business with Joseph Portelli in which case given he approved the scandalous Qala development, allowing him to participate in that decision is another administrative howler someone should be responsible for.
But the likelier reason is that Alfred Pule did not declare the interest of his business with Joseph Portelli.
Did Joseph Portelli suggest to Ian Borg that his business partner Alfred Pule would make a good planning regulator? Did Ian Borg take that advice if such advice from a developer was given?
Anywhere else this would not end with a Facebook post by the minister. It would start with the minister's resignation followed by a Parliamentary inquiry into the administration's conduct.
But that's not Malta.