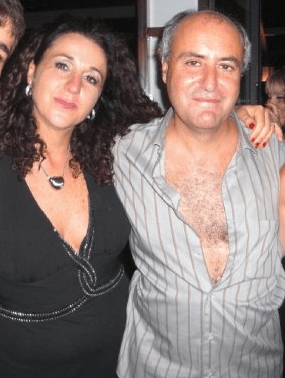 Edward Scicluna, Chris Cardona and Konrad Mizzi appealed a decision by a Magistrate this week that they are added to the list of suspects in the inquiry investigating corruption and bribery in the privatisation of three public hospitals.
Their appeal will be heard by Judge Consuelo Scerri Herrera.
The Ministers have already successfully appealed an earlier decision by another Magistrate for an inquiry into their criminal involvement in the privatisation process. That appeal was decided by Judge Giovanni Grixti who so far alone and in two separate cases decided that a private citizen's request for a criminal inquiry ought not to be entertained unless the evidence provided is complete.
After Judge Giovanni Grixti's decision, complainant NGO Repubblika filed a fresh application with another Magistrate that underlined in her decision accepting Repubblika's request that it would be contradictory to give private citizens the right to ask for an inquiry when they are not given the power to satisfy the impossible standards demanding by Judge Grixti's decision.
The Magistrate in her decision also underlined that when police officers ask Magistrates to open inquiries they do so before they even start to collect evidence, a far lower standard than that expected from powerless private citizens by Judge Giovanni Grixti.
After his appeal, NGO Repubblika and lawyer Andrew Borg Cardona filed a complaint about Judge Grixti with the Commission for the Administration of Justice that oversees the conduct of members of the judiciary.
The fresh appeal by the Ministers will now be heard by Judge Consuelo Scerri Herrera who was on duty this week to receive appeals from the Magistrates' court.
Judge Consuelo Scerri Herrera is a controversial judge for several reasons some of which are relevant to the present case. In the past when she was a Magistrate, Consuelo Scerri Herrera was relieved of libel cases in which politicians were parties because the Chief Justice at the time determined that the Magistrate cannot be relied upon to be impartial in issues of political controversy.
Judge Scerri Herrera is the sister of a Cabinet Minister, Jose' Herrera, a colleague of the three Ministers appealing before her. In their defence Ministers Scicluna, Cardona and Mizzi have argued in the past that they cannot be held responsible for their Ministerial decisions as responsibility is collective to all Cabinet. If their argument were to be acceptable, Judge Scerri Herrera would effectively be reviewing the conduct of her own brother.
Judge Consuelo Scerri Herrera is also the live-in partner of Robert Musumeci who has made dozens of political statements in support of the three Ministers particularly Ministers Chris Cardona and Konrad Mizzi which he has consistently supported in defence of what he – Robert Musumeci – describes as the persecution by the 'holier than thou'.