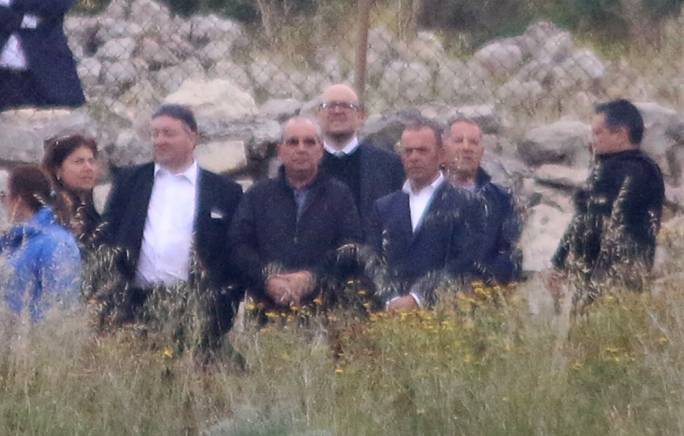 Read first this court report of this morning's second session in the trial of the three men accused of killing Daphne Caruana Galizia.
I have done some digging up.
I am informed by multiple sources that the lawyer for Alfred and George Degiorgio, William Cuschieri, has sent the technical reports and data provided by the expert FBI witnesses into the location of his clients at the time of the murder to a specialist consultancy firm in the United States. With that he also sent the evidence provided by the investigating officer, Inspector Keith Arnaud.
That firm is Cherry Biometrics of Virginia that includes a cell tower tracking division that has been hired by defendants in trials in the United States to counteract prosecutorial evidence.
That's apart from Italian engineers that have been contacted by the defence for similar reasons.
There are a number of considerations that need to be made about this.
Firstly, under Maltese law defendants in a criminal trial are not allowed to hire experts to testify in their defence. Experts are hired by the court itself and in open court answer the questions of the court and of lawyers for both sides – prosecution and defence. It is therefore unclear what the defence team of the Degiorgios is planning to do with their interaction with these US and Italian experts.
Secondly, under Maltese laws the evidence contained in the case file is only available to lawyers for both sides. As was explained in court this morning, not even lawyers for the family of the victim have access to this information. Taking out a copy of the evidence and flying it to America is a case of misconduct. The judge presiding the court today warned that this behaviour cannot be repeated in future. But what has happened in the past is not immaterial.
Thirdly, the question of how this sort of consultancy is being paid for is not idle curiosity. This website already asked in sincere bewilderment how the Degiorgios can pay for cases upon cases of constitutional complaint. William Cuschieri today indicated that more of these cases could yet come up.
It is mystifying how all these cases can be paid for. But hiring subject matter experts in the US is another level of mystery altogether. Sources tell this website that a hired expert from the US to provide specialist testimony typically charges between $400,000 and $600,000.
In this particular case the expert is expected to contradict evidence provided by the FBI, in a foreign jurisdiction and in a highly-charged and politically-sensitive murder case where the involvement of organised crime can hardly be discounted. It is likely that the cost of these sort of services would be considerably higher in this case than standard rates in ordinary situations.
There's no doubt that everyone is entitled to their defence. Compare the defence of the Degiorgios that appears to be backed by infinite resources, with the defence of their co-defendant Vincent Muscat who seems unable – perhaps because of limited financial resources, or perhaps for other reasons – to hire a lawyer to represent him and is now being represented by a court-appointed legal aid counsel.
But the question of how they can afford to pay for all this – when they are being tried for money laundering so their assets are presumably locked up, when they've been unemployed for decades, when, as they claim, they did not kill anyone so no one paid them money to do that – perhaps bears the answer that they can't afford to pay for it.
If that's the case, someone else is paying.
Defendants that cannot afford their defence are given legal aid by the state. There is nothing wrong for a human rights NGO to pay for their defence. But if that was what is happening, the NGO would be expected to be transparent about it.
It is legitimate to ask who is funding the defence of the Degiorgios. Especially since as they are charged with murder, the hunt for those who allegedly paid them to do it is still on. The answer to both questions could be common.
What's going on?