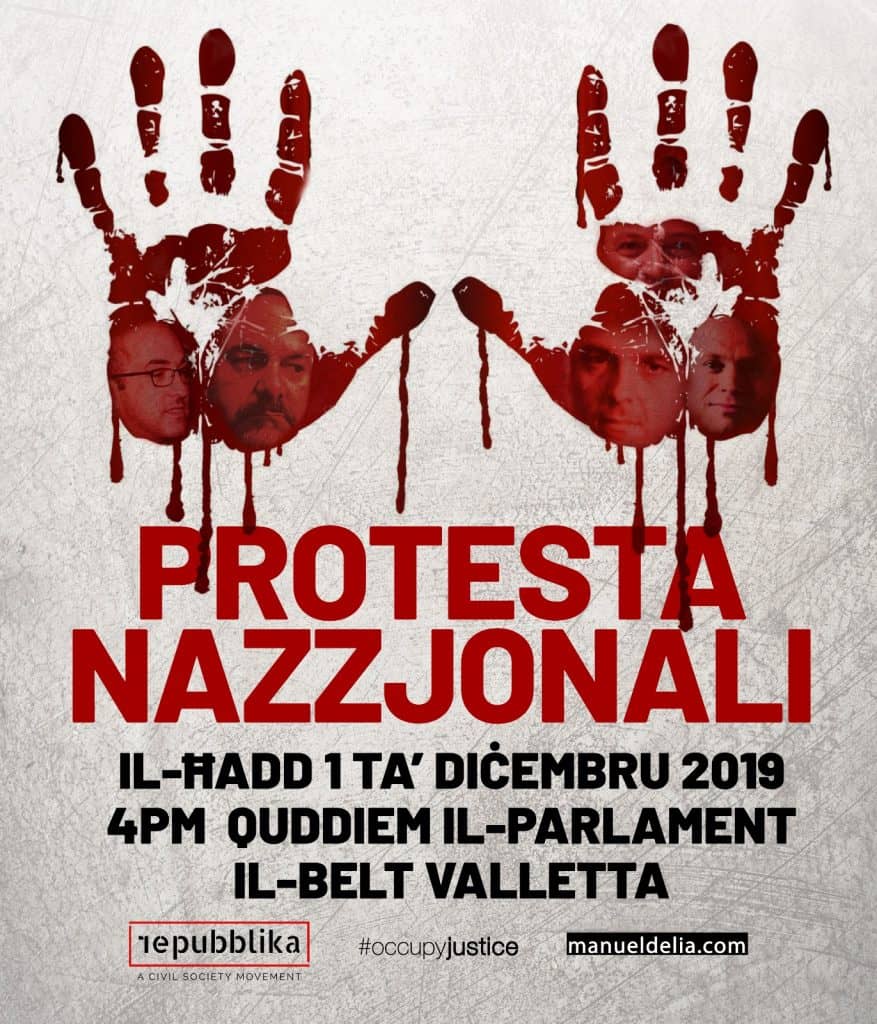 Now that the truth is emerging, we still need to fight for justice. For as long as Joseph Muscat is prime minister, he will remain an obstacle to justice. Joseph Muscat needs to resign or be removed by parliament.
This is why Repubblika, #occupyjustice and manueldelia.com call all people of good will whatever their political views to join a national protest on Sunday 1 December 2019. We will walk from City Gate at 4pm.
Right now we need national unity, not partisan polarisation. We must all stand together Labour Party supporters, Nationalist Party supporters, people from other parties and people with no party to build a just future for our country.
We note that in this spirit the Nationalist Party cancelled the protest it had announced for Sunday.
For this reason, civil society invites everybody without distinction to jointly demand justice for Daphne Caruana Galizia and for Malta.
We also encourage everyone to continue the protest while Parliament is in session today Wednesday 27 November 2019. We'll be meeting at 6pm.