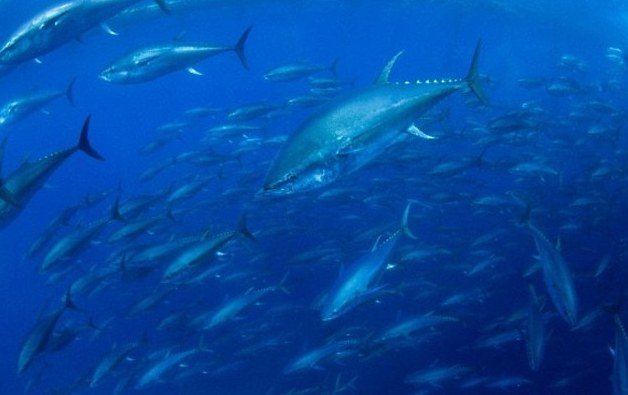 An expert report commissioned by international wildlife NGO WWF estimates that weak regulatory checks are allowing illegal fishing of blue fin tuna to exceed maximum yearly quotas by 50%.
Quotas were introduced by international agreement around 10 years ago after blue fin tuna stocks shrunk dangerously with the rising popularity of sashimi-grade fish. Demand for the fish most mostly dominated by tuna-mad Japan that however implemented assiduously restrictions on the importation of tuna introduced by the new stock-management regime.
Belatedly the EU introduced for its member states customs and fisheries checking procedures aimed at clamping down on excess fishing. But estimates from the beginning of this decade showed that Maltese, Spanish, Italian and other Mediterranean fishermen were killing almost twice as much tuna as the law allowed.
A 2012 investigation by the International Consortium of Investigative Journalists (ICIJ) rocked the industry when it found that government controls all over the Mediterranean were half-hearted and ineffective.
In spite of improvements since then, weaknesses identified in the expert report commissioned by the WWF still allow for over-fishing that puts at serious risk the sustainability of blue fin tuna.
In early 2019 Malta was hit by a scandal after the Director General of the Fisheries Department Andreina Fenech Farrugia was reported in Spanish media of being the subject of a Spanish police investigation for colluding with traffickers of illegal tuna.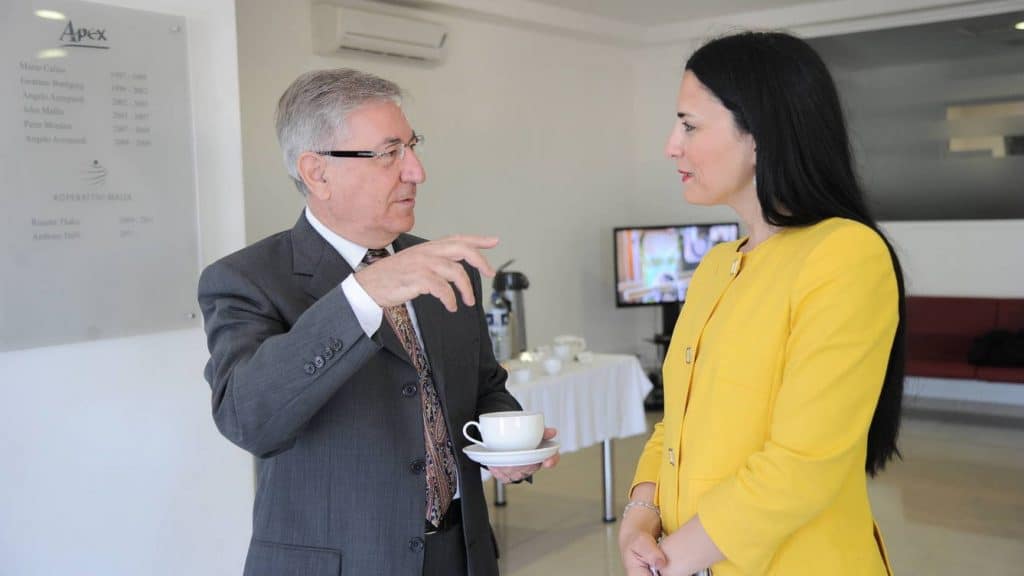 The scandal reflected the development of the blue fin tuna market over the past few years as the product grew in popularity in Europe itself. A far larger share of blue fin tuna captured by Mediterranean fishermen is sold within Europe.
Reports of illegal fishing in Italy have been rampant over the past years as individual fishermen catch fish ostensibly for pleasure purposes but then smuggle their catch into Italy and sell it in the market.
But the huge demand in the Spanish market has become a magnet for Maltese producers.
The report, by fisheries expert Gilles Hosch, shows how gaps in the documentation that should accompany protected tuna across European borders and the failure to implement a seamless electronic system throughout Europe, allows tuna producers to carry fish from Malta to Spain illegally by presenting documents intended to accompany a single shipment several times over.
Apart from smuggling of fish using small craft in the dead of night, illegally caught tuna is flown and processed through customs using official documents that are authentic in every respect except that they are fraudulently used multiple times.
This likely requires the collusion of public officials. The Spanish investigation that led to Andreina Fenech Farrugia's suspension on full pay started after Spanish health authorities investigated multiple cases of food poisoning that were found to be sourced from illegally caught tuna.
But authorities in Spain and Malta were reluctant to speak with the author of this WWF report avoiding meetings in which they could answer questions about existing processes intended to implement international law safeguarding blue fin tuna stocks.
The report commissioned by the WWF makes a series of recommendations to clamp down on illegal tuna fishing to ensure the sustainability of the species.
In the meantime, the inquiry into alleged government collusion in illegal trafficking of blue fin tuna is still ongoing.
A copy of the report can be downloaded here. ICCATBFTScandalreport-FORSELF-PUBLICATION