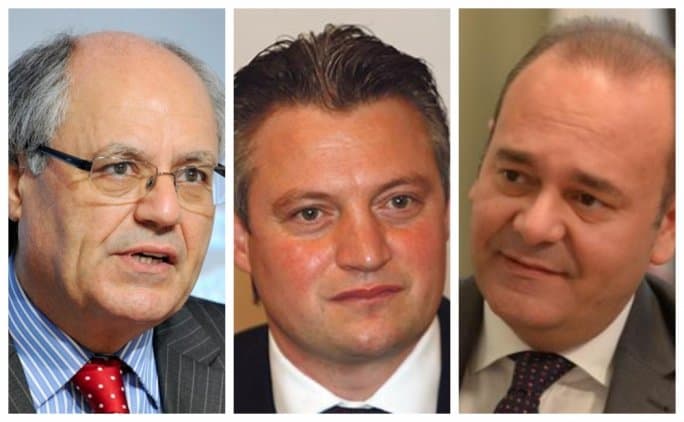 Magistrate Doreen Clarke accepted a request filed by NGO Repubblika and ordered an inquiry into the conduct of three government Ministers in the privatisation of three public hospitals. The Magistrate found that Repubblika's allegations about crimes of money laundering and corruption involving Ministers Chris Cardona, Edward Scicluna and Konrad Mizzi deserve to be investigated.
A similar order was issued last July by Magistrate Claire Stafrace Zammit who ordered an inquiry into the three Ministers together with Ivan Vassallo, the owner of hospital supplier Technoline.
But in October the order for an inquiry to start was quashed by Judge Giovanni Grixti who accepted an appeal launched by the three Ministers. Meanwhile Magistrate Gabriella Vella started her inquiry into Ivan Vassallo who had not appealed the first order.
Immediately after the Ministers were let off the hook by Judge Giovanni Grixti, Repubblika filed a fresh request for an inquiry into the three Ministers. Repubblika with lawyer Andrew Borg-Cardona also filed a complaint about Judge Giovanni Grixti to the Commission for the Administration of Justice that oversees the conduct of judges.
Magistrate Doreen Clarke today dismissed arguments by the Ministers that Repubblika did not prove there had been bribery and corruption. The Magistrate found that the law gave private citizens the right to ask for an inquiry but did not give citizens the executive power needed to collect evidence. Citizens cannot arrest or raid documents: that is what an inquiry is for.
The Magistrate also said she could not assess at this stage the Ministers' arguments why they believe there had been nothing wrong when the hospitals were privatised. That will be for the inquiry to decide.
The Magistrate reminded that when a police officer asks for the opening of an inquiry because of a crime they suspect, they are not expected to provide any evidence backing up their request and they typically would be still starting the process of collecting evidence.
Magistrate Clarke ordered that the three Ministers are added to the list of suspects in the hospitals inquiry currently being conducted by Magistrate Vella.
The three Ministers are therefore once again suspects in a criminal inquiry.
Repubblika is represented in this case by Jason Azzopardi.