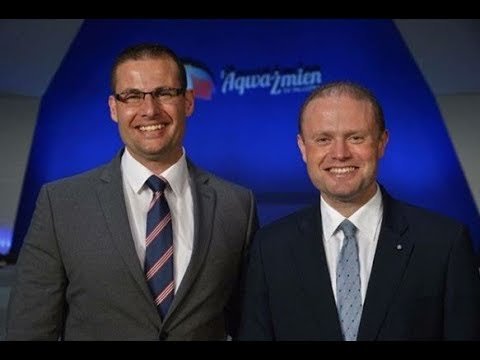 Has Joseph Muscat negotiated his next job while he was still in office?
The Times of Malta confirmed the story that Joseph Muscat's next career move is in a football club in the Italian league which will be owned by the Malta Football Association.
We'll be told this is a private arrangement. The MFA is not a government agency. The Italian football club he'll be running will be a privately-owned entity. He will claim he owes explanations to no one.
Of course, a third division Italian football club is nowhere near an opportunity for corruption. There's never match fixing, trafficking of people under the guise of football visas, money laundering and mafia infiltration.
That never happens.
So, we are comforted to know that Joseph Muscat's next career phase will be purely altruistic, somewhere in the realm of philanthropy or at worst clean, honest business.
But there are more pressing questions now.
Did the Malta Football Association get state funding to set up this Italian venture? Did the government support or promise to support the MFA perhaps camouflaged under some airy-fairy notion like helping local athletes get international experience or some such bluster?
Did Joseph Muscat meet the MFA over the last 6 months before his departure from office? Was the project to enter the Italian third division ever discussed in those meetings?
At this point these are just questions. But with Joseph Muscat's record these are inevitable questions. And if he won't answer them – he never answered questions when he was in office, so they're not likely to be coming fast now – the government must.
If this is what Joseph Muscat has been up to, it would not have been a last corrupt hurrah in a prime minister's career that has professionalised corruption. For a prime minister to negotiate his next job from his public position, the abuse of power is beyond unacceptable. If he has helped finance from public funds the business that would eventually employ him after office, I think we can start talking about embezzlement.
This would not merely be a breakdown of standards in public life. We don't have any, anyway.
Joseph Muscat's successor must assure us that his predecessor has not arranged for the MFA to receive public money that could be used for the project that Joseph Muscat is going to work for.