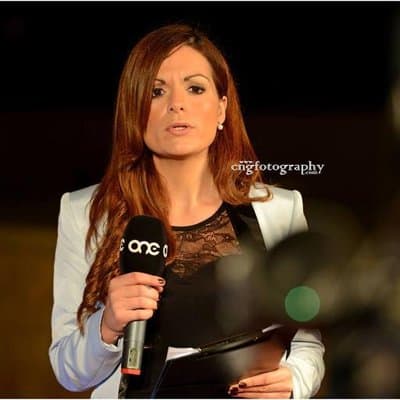 Repubblika reacted to the news that former Joseph Muscat spokesperson Ramona Attard has been appointed to sit on the Planning Appeals Board. The NGO said it is disgusted by the government's decision to appoint a person whose credentials are limited to partisan loyalty.
Ramona Attard's entire career was spent working at the Labour Party and in political offices of the Labour government. She was Joseph Muscat's spokesperson for a stretch of time and then consulted on Joseph Muscat's public image.
When Joseph Muscat was forced to resign in disgrace for corruption and his office's involvement in derailing investigations into the assassination of Daphne Caruana Galizia, his staffers were rewarded with public service positions.
The Planning Appeals Board is a quasi-juridical body that is expected to function independently of government. Repubblika remarked that Ramona Attard's appointment transforms the Board into another mouth used by the Labour Party to feed its power.
Appointments such as Ramona Attard's have given Malta a practically soviet system where positions in public administrations are not given to those with the competence to fill them but those that are loyal and active in the ruling party.
Repubblika also referred to reports in The Times of Malta that the government is lining up a public sector position for Randolph Debattista now that the Labour Party is sacking him as its chief executive officer. It appears that Randolph Debattista's personal job issues have become the country's problem. No one losing their private sector job is automatically entitled to a position with government. But exceptions are made for the privileged of the Labour Party.
Repubblika also referred to reports on the behaviour of Film Commissioner Johann Grech. The NGO said these reports confirm how harmful the appointment of incompetent people to government positions chosen purely for being Party supporters can be. Johann Grech adopted a discriminatory system that has shattered open competition in the sector he regulates thereby damaging Malta's reputation in yet another strategic industry. But he continues to be forgiven because he is a veteran propagandist for Joseph and Michelle Muscat and a backer of Robert Abela.
This is the opposite of what should have been expected out of Robert Abela's government's commitment to prioritise good governance. Instead we have para-soviet governance and institutionalised corruption.
The harm to the quality of life of Maltese people that can arise out of Ramona Attard's new position while she works to serve her Party's partisan interests is considerable and the victims of this will be our environment and those who live in it.