Over 400 migrants imprisoned on coastal cruisers just outside Malta's territorial waters east of Malta's coastline may be allowed to land in Malta on 21 June. Some of them will have spent 7 weeks stuck in a watery limbo without access to legal service and in poor sanitary conditions.
Tenants at Ħal Far Tent Village who have been living there for over a year have been told to make their own arrangements for accommodation after 21 June and to leave their containers clean and free of litter.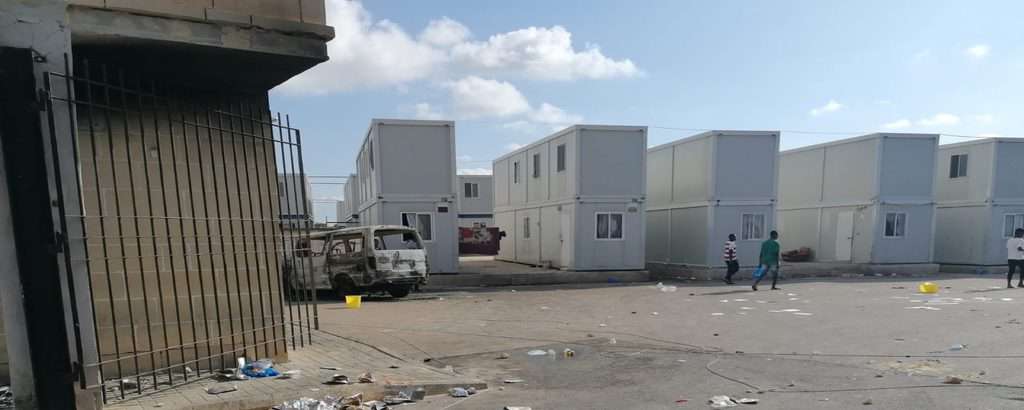 Ħal Far residents have been informally told they're being asked to make way for their 'brothers' stuck at sea. Management of the Ħal Far facility were faced with complaints from the residents, many of whom have lost their jobs after being locked in during the Covid-19 crisis. They are now expected to make their own housing arrangements.
But Ħal Far management reminded residents given notice of eviction that their hardship is as nothing compared with the suffering of migrants imprisoned at sea in poor hygienic conditions.
Prime Minister Robert Abela dismissed claims that the easing of the Covid-19 restrictions and the opening of Malta's harbours should lead to the authorisation of the coastal cruisers to bring their prisoners back into Malta.
The Prime Minister insisted that "the EU" must first commit to the relocation of all the migrants before he would consider allowing the migrants in. He later expressed optimism that a solution would be found but was referring to his trip to Libya in recent days on which details were scant.
The European Commission has insisted on several occasions that Malta deserves help in relocating migrants but that it must first fulfil its legal obligation of completing its own rescue missions and bring the migrants on shore.
Multiple NGOs have described the continued imprisonment of migrants at sea as a breach of fundamental human rights.
Visit Rene Rossignaud's Facebook Page for more photos taken yesterday near the boat prisons east of Malta.