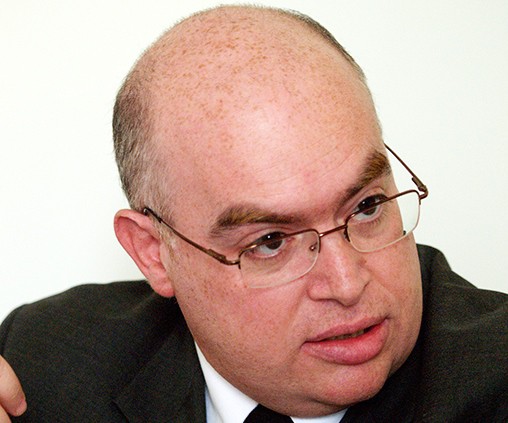 The magisterial inquiry into the death of 12 people at sea after their dinghy was allowed to drift for several days before a rescue operation in Malta's search and rescue area is mired in further controversy.
The Shift News reported this morning that Magistrate Joe Mifsud provided Robert Abela with copies of all the evidence the inquiry already had before interviewing him. Witnesses in an inquiry are not normally made aware of other evidence collected by the magistrate. The practice is known in the trade as "segreto istruttorio" which binds anyone involved in the inquiry with secrecy as the evidence collected would eventually be used in the prosecution of people charged with crimes.
Sharing information with Robert Abela was particularly odd given that Robert Abela was the principal subject of the complaint filed by Repubblika which launched the magistrate's inquiry. The inquiry was supposed to determine whether Robert Abela was a suspect in a crime. Providing him with all the evidence that could eventually be used against him if he were to be charged would be an absurdity.
Robert Abela requested the information on the grounds that he deserved to know what was said in the inquiry to guarantee him his right to a fair trial. But he was not on trial. He was not even charged yet. It is perhaps incredible that a lawyer as a prime minister and a lawyer as a magistrate could both agree to twist the law.
Magistrate Joe Mifsud's decision to accede to Robert Abela's unorthodox request suggests he had reached a decision to clear Robert Abela well before the inquiry was concluded and even before he had interviewed Robert Abela and asked him about his decisions.
Another detail in the inquiry was reported on by this website as part of a detailed analysis published Monday. Magistrate Joe Mifsud hired lawyer Lennox Vella to conduct interviews as part of the inquiry. The inquiry report also cited Lennox Vella's "expert opinion". This website reported that because of Lennox Vella's lack of any specific specialisation which the magistrate does not have and that the crimes being investigated were punishable by more than 7 years in prison, the magistrate was forbidden by law from hiring this lawyer as an expert.
Not hiring Lennox Vella, and ensuring compliance with the law, could have meant that the inquiry would take longer than the record 4 weeks it took to be concluded.
Lennox Vella has been a lawyer for 4 years. He works at Mifsud Vella Advocates. The firm does not have a website and its Facebook page is dormant. It is listed on the Yellow Pages.
Lennox Vella is Joe Mifsud's personal attorney. Lennox Vella appeared as co-counsel representing Joe Mifsud when he appeared parte civile in a case when a man was arraigned under arrest for reviling the magistrate with a YouTube video.
An earlier version of this post erroneously reported that Lennox Vella is law office partner of Magistrate's Joe Mifsud's brother Mario. The error is regretted.