"What I fear most is power with impunity. I fear abuse of power, and the power to abuse." – Isabel Allende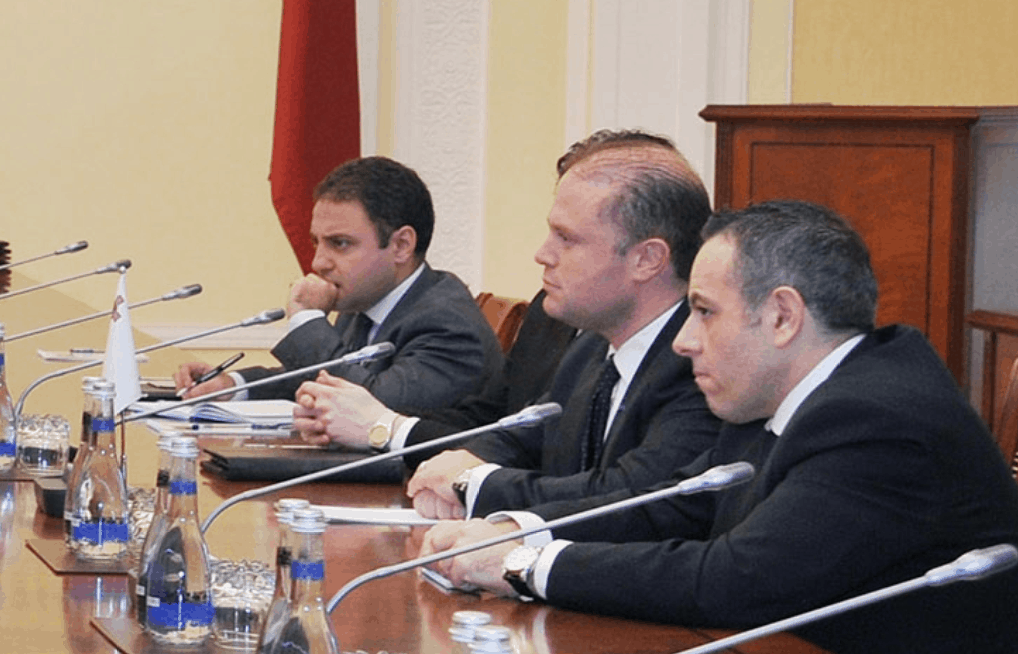 Every time Labour is in government there is a common peculiarity. Malta becomes an island of impunity: individuals and or groups of individuals become untouchable, whatever their criminal or corrupt actions are.
In the seventies we had a guy nicknamed il-Fusellu. He dealt in drugs, stole and damaged properties, but nobody could touch him. Il-Fusellu was shot dead by man, after weeks of sexual advances on the shooter's wife. It is widely believed he died on the spot but was kept officially 'alive' until all powers of attorney he held in the name of various ministers were reversed. Impunity reigned.
The eighties saw groups of criminals, many of them famously from Żejtun operating under the patronage of Wistin Abela. People with heraldic handles such as It-Totò, il-Qaħbu and iċ-Ċentezmu were Malta's lords.
Thugs burned PN clubs and PN MPs' cars, attacked and shot at people, ransacked the house of the Leader of the Opposition, gutted The Times' building and ransacked the Curia, less than 100 metres away from the Police General Headquarters. They even killed Raymond Caruana in Gudja. This time the police did not turn their backs, instead they joined them – anyone remembers Tal-Barrani?
There was a guy, il-Pupa, who was ready to speak out about what he knew. But he was found dead in a shaft. Officially the police said that he died when he fell while trying to rob a house. Many think differently. Impunity reigned.
Today we have another group of untouchables. They are criminals as much as the colourful 'marmalja' of the eighties. But these wear sharp white collars. They are high government officials, friends of the government, donors of funds to the Labour Party. To use Alfred Sant's famous words, they are 'friends of friends."
The list is long. Let us start at the top. The most corrupt person of the year in 2019: Joseph Muscat who led the most corrupt government in Maltese history, closing an eye (or two) to what was happening around him. He was part of it. He flew to meet Aliyev in Azerbaijan with three close friends. No media and no civil servants were present. They came out with the Socar deal.
He finalised the Café Premier deal in a couple of days after taking the oath of office and he gave his Party a €10 million gift in the shape of Australia House. Joseph Muscat must have known of the Panama accounts, the money laundering and the kickbacks. If he did, he kept mum. He was quite possibly aware of the conspiracy to eliminate Daphne. It looks like the plot was conceived and planned in the building were he worked. If he did, he kept silent and looked the other way.
His name is on a commemorating plaque at Pilatus Bank in Ta' Xbiex, a money laundering machine created to launder ill gotten monies. He received expensive gifts from Yorgen Fenech, who was often seen at Castille. That's the man charged with being the mastermind behind Daphne's execution who referred to him as 'ix-Xiħ.' Impunity reigns.
Then there is Keith Schembri, the corrupt businessman, who opened a Panama company days after being appointed chief of staff at the OPM. He was present at that Baku meeting. He was a close friend of Yorgen Fenech's. They invited each other to dinners and parties.  Schembri was named by nearly every witness giving evidence in the Daphne Caruana Galizia public inquiry and the compilation of evidence against Yorgen Fenech. He was called – or rather cordially invited, by the police who questioned him and let him go.  We know that he waited at the door of Castille for Melvin Theuma, took a photo with him, offered him an espresso and a job that Theuma didn't ask for. He is still a free man, doing business with his wife. An untouchable. Impunity reigns.
Konrad Mizzi is yet another crook. Every deal and contract he made while he was a minister first for Energy, then for Health and later Tourism stinks of corruption. He was in Azerbaijan too. His deals with Vitals Global Healthcare, Socar and Electrogas are case histories of a corrupt pestilence. He was the only minister in an EU member state mentioned in the Panama papers. The 2013 Labour star candidate turned out to be nothing but a crook, a thieving bandit. Impunity reigns.
Chris Cardona was Economy Minister and Deputy Leader of the Labour Party. His corrupt deals include employing an 18-year old unqualified youth as a director of a parastatal company, a weekend visit in Monaco during the Grand Prix and a threesome at the FKK Acapulco brothel while on government duty. He has also been named by state witness Melvin Theuma who says he's been told Chris Cardona handed over €350,000 to the three men accused of blowing Daphne Caruana Galizia's car and executing her. Chris Cardona resigned from an MP but he is still Deputy Leader of the Labour Party at the time I'm writing this in spite of Robert Abela's orders. Impunity reigns.
Then there is Nexia BT, and the famous Brian Tonna and Karl Cini who processed the opening of the three Panama accounts, including Egrant, whose beneficial owner was too high up to mention in an email, but was given to Mossack Fonseca over Skype. They are still operating and recently their licence was renewed. Impunity reigns.
Neville Gafà, the unofficial representative of the Maltese government in dealing with the 'illegal' immigrants problem. This guy stalked Daphne Caruana Galizia for ages. He is accused by his victims of taking kickbacks on medical visas issued to Libyan war victims.
He is also alleged to have offered €300,000 from his profits to people who intended to give evidence against him in Court. Now we came to know that Robert Abela's agreement with the Libyan authorities will include a Maltese person stationed in Libya. Is that Neville Gafà's iced bun in the making? Impunity reigns.
Charles Mercieca migrated from the Attorney General's office to the defence team of Yorgen Fenech, but neither the AG nor the police thought this was worth too much bother. Impunity reigns.
Silvio Valletta, Assistant Police Commissioner investigating Daphne Caruana Galizia's murder, travelled with Yorgen Fenech to watch football. He was called 'uncle Silvio' by Fenech's children and he frolicked in Fenech's Rolls Royce. Impunity reigns.
Lawrence Cutajar, ex Police Commissioner, resigned after the change in government but on the same day Robert Abela gave him a lucrative consultancy. He was in Mġarr eating rabbit while Pilatus Bank documents were being taken out of Malta to Baku. A magistrate has now ordered a criminal inquiry. We wait while impunity reigns.
Edward Caruana, a former canvasser of Evarist Bartolo's, after receiving an iced bun contract by the former Minister of Education, built a block of flats that looks funded from the proceeds of crime. His investigation by the Police has taken over two years and there is nothing that shows it will be finalised in the near future. Impunity reigns.
Lionel Gerada was employed directly by Konrad Mizzi as a 'head of events' He tripled the expenditure the Malta Tourism Authority dedicates to events from €2 to €6 million. In just one year. Most of the money went to friends. Yet Gavin Gulia, Chairman of MTA and Julia Farrugia Portelli, the Minister for Tourism did nothing. Impunity reigns.
Through all this Robert Abela, Prime Minister of Malta, stood and did nothing.  He is watching Malta's darkest chapter since joining the EU without batting an eyelid. He is harping about the historic win against a virus, yet he is not seeing, or pretending not to see the disease that is killing Malta's reputation abroad, the malady which is eating the core of the Maltese society. Impunity reigns.