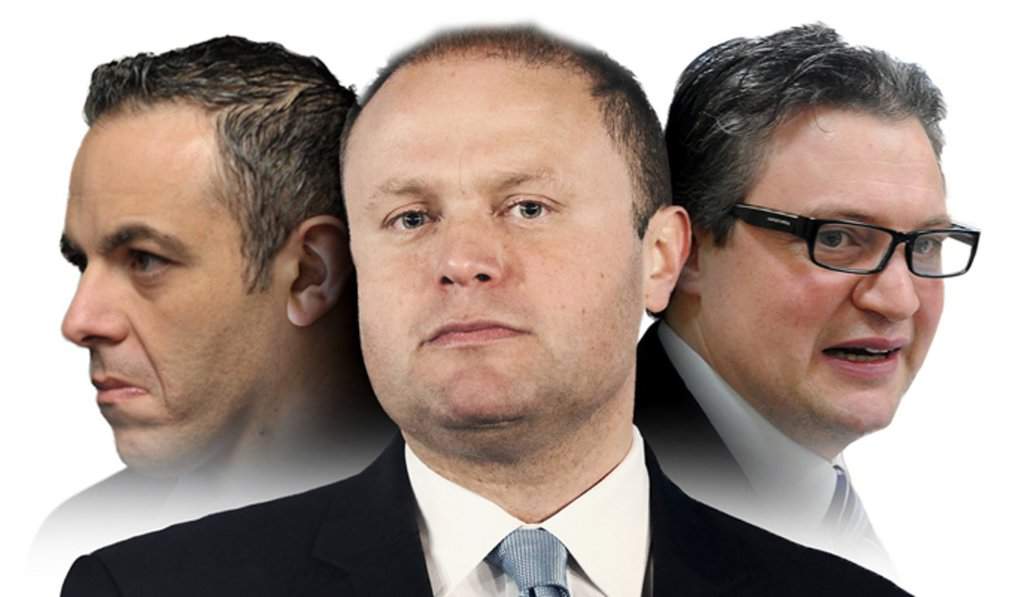 "Corruption is much more likely to flourish where democratic foundations are weak and, as we have seen in many countries, where undemocratic and populist politicians can use it to their advantage." – Delia Ferreira Rubio, Transparency International.
A few months back, late in 2019, a relative of mine came from Canada to visit. He took a taxi from the airport and on the way started a conversation with the taxi driver. He mentioned the crisis the government was passing through because of corruption. "You do have corrupt politicians here, don't you?" he asked the driver. The driver quickly replied "La għandi lira fil-but jistgħu jisirqu (he used a rude word) kemm iridu, mhux minn tiegħi." As long as I have money in my pocket they can steal whatever they want, it is not my money.' That is how the majority of the Maltese thinks.
The tax-payers have been paying €188,000 a day for the past 2 years to Steward Healthcare who were supposed to refurbish the hospitals which that crook Konrad Mizzi, with the help of other crooks, sold to Vitals for a mere €1. Up to now we have paid more than €240 million to Steward and they, like Oliver, are asking for more.  With that kind of money, the government could have refurbished the hospitals to state-of- the-art health facilities. Even the 'new' government headed by Robert Abela persisted in accepting the deal done by Joseph Muscat, Konrad Mizzi and Edward Scicluna to give away our hospitals for a pittance.
Lately, Robert Abela couldn't manage, for once, to be non-partisan and said that the government could not reduce the electricity and water tariffs because the Nationalist Party has €4 million in long standing debts with the energy company.  But he was lying. Edward Scicluna, the Minister for Finance and also involved in the sale of the hospitals, has revealed that the government cannot reduce the tariffs because the power station is half owned by China.
Unfortunately in Malta, the relationship between politics, money and corruption was ever present, but it has exploded during the past seven years. Joseph Muscat had it all planned. He called it a roadmap. He made sure of decreasing checks and balances by putting his cronies in important roles thus weakening the rule of law which enabled corruption to flourish.
Malta soon became the money laundering place to be. Bank accounts, casinos and crypto currencies and financial 'investors' have apparently chosen Malta as their island of choice. In the fight against money laundering, which is widespread in these sectors, there have been serious shortcomings. The European Commission reports that "sanctions are rarely imposed." Financial watchdogs like the FIAU and the MFSA were toothless, the economic crimes unit within the Police Force is undermanned and headed by a Labour Party stooge.
According to Transparency International "In Malta, corruption is undermining the rule of law. A significant lack of political integrity contributes to politicians and others hiding illicit wealth behind secret companies."
There was one person who kept haunting Joseph Muscat and his criminal corrupt friends: Daphne Caruana Galizia. But she too was taken care of. Blown up in a car bomb close to her house. Today, after more than two and a half years after her assassination, Malta's extensive corruption has become nearly impossible to ignore. As the European Union's smallest state, Malta was on the brink of political failure. Joseph Muscat was forced to resign but, alas, the new government led by Robert Abela did nothing about it. As he promised, he continued on his processor's policies. More resignations followed – Konrad Mizzi, Chris Cardona, the Police Commissioner, Silvio Valletta – but that was it. No investigations, no arraignments. Everything remained as 'normal' as if Joseph Muscat was still in charge.
The separation of powers in the country is non-existent, with police acting according to the whims of corrupt politicians while the judiciary and anti-money-laundering agencies turn their backs on unlawful acts instead of investigating, prosecuting and punishing this criminal behaviour. Malta is still mired in corruption with Robert Abela not taking any action whatsoever.
The information leaking out of the testimonies in the Yorgen Fenech compilation of evidence and the Daphne Caruana Galizia independent inquiry makes you want to puke. The collaboration between the police, institutions and the corrupt politicians and their friends is truly stomach-churning.
The latest is the corrupt deal on the Montenegro wind farm. Enemalta bought shares for more than €10 million. The shares were bought a mere 18 days before by a Seychelles company for €2.9 million. This Seychelles company obtained a loan from Yorgen Fenech's 17 Black. After receiving payment from Enemalta, the Seychelles company deposited the difference (€7.6 million) into 17 Black. Around that time, Nexia BT sent an email saying that 17 Black will be paying €5,000 a day to companies in Panama belonging to the usual suspects, Keith Schembri and Konrad Mizzi. Was Egrant's owner to receive the same amount too?
They must have known that the bubble was about to burst because a couple of days before we had Michelle Muscat overdressed for a conference on a sandy beach saying that she will go swimming again this summer. This time in Pretty Bay, and all the money collected would go to the never audited Marigold Foundation.
Now we hear that the Montenegro deal was mentioned during the marathon cabinet meeting way back in November 2019. You know when Joseph Muscat confirmed that he had the full confidence of his Cabinet. Please remember that Robert Abela was part of that meeting.
No wonder that in Transparency International's index ranking 180 countries by their perceived level of corruption Malta fared worse than countries like Rwanda and Capo Verde. That is the price we Maltese are paying for Joseph Muscat's and his cronies' regime, with the blessing of Robert Abela.