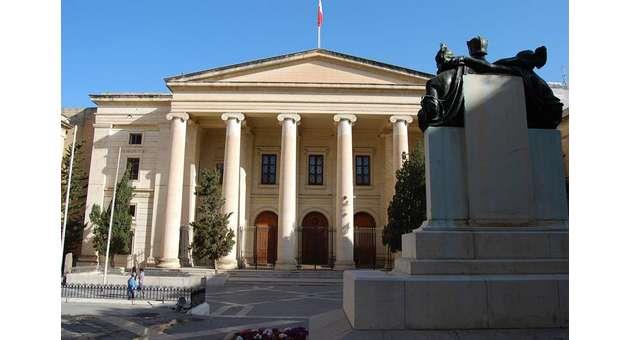 I will not bore you with the details because if you're inclined to be interested you're not reading these blog posts but the magistrate's report directly.
Lawyers for Repubblika referred in their complaint to a court decision that included a definition of 'duty of care' that they felt helped them explain to the police what they think failed over the Easter week.
They quoted a 2008 decision of the Criminal Court of Appeal in the case Republic of  Malta v Concetta Decelis.
Magistrate Joe Mifsud used his report to address this detail of the complaint but instead of looking at the decision Repubblika's lawyers quoted, he looked at a 2011 decision of the Constitutional Court. That case was Concetta and Jason Decelis v Minister for Justice and others.
A genuine mistake? Perhaps. An alternative explanation could be that the magistrate preferred to find comfort in the Constitutional Court's judgement to be able to say "duty of care" does not exist after all in our law and it could therefore not have been breached in this case.
But even allowing for the more generous interpretation of error, consider this. Repubblika took the trouble of hiring lawyers who work without pay as a service to justice to research and make submissions to the police to urge them to investigate matters they should investigate without needing any urging.
The police don't even give it the time of day. In the magistrate's report there is no evidence whatsoever that the police even looked at the complaint beyond checking the ID numbers of those who signed it.
The magistrate then could have been a review of this failure. Nobody's perfect. Everyone makes mistakes. Especially when they're trying to investigate the death of 12 people, the illegal pushback of 57 and the illegal push-out of several others all inside 4 weeks.
But another mistake is structural. What should be a criminal investigation and an official quasi-judicial preservation of the evidence in parallel with that investigation, is treated as something like a court judgement. The 'report' is written effectively as a sentence in a tried case without any of the normal safeguards of a judicial process.
There is no adversarial debate, no cross-examination of witnesses. And, more to this point, there is no review or appeal.
The error will remain uncorrected. Permanently.
And it will contribute to the injustice served on so many innocent people. Not only did the Maltese state let 12 people die. It could not be arsed to check the right legal references to see if it needs to investigate why they died.
More to follow.