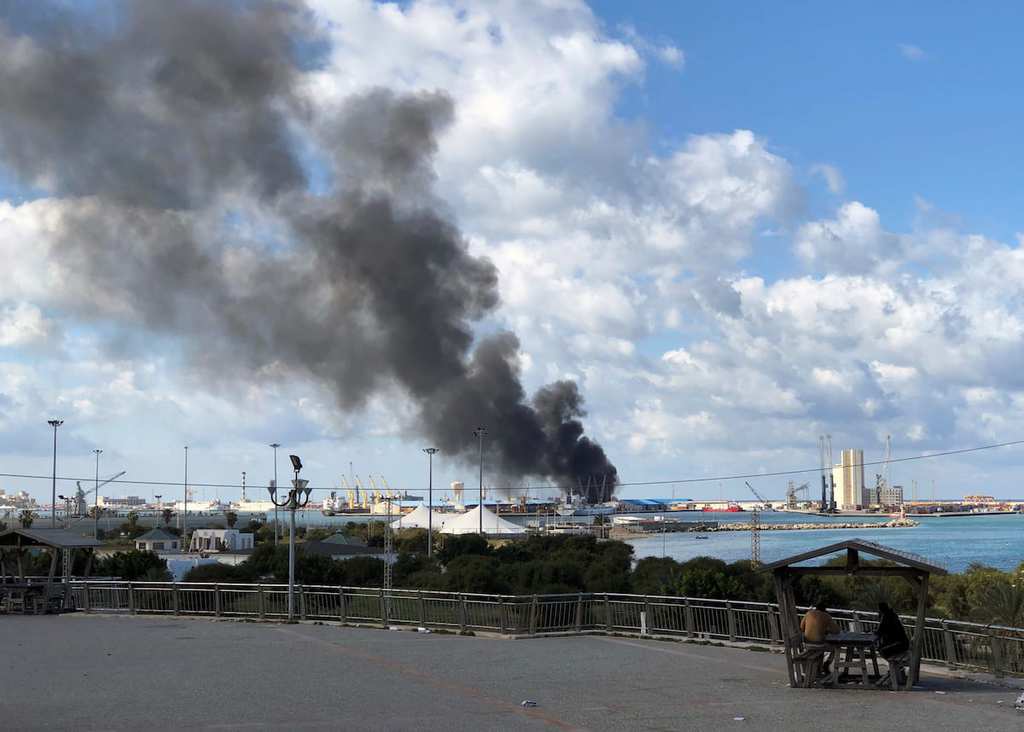 In the four weeks he gave himself to conduct an inquiry into whether anyone was responsible for the deaths of 12 people at sea, the illegal pushback to Libya of 57 and the illegal push-out from Maltese territorial waters of migrants at sea, Magistrate Joe Mifsud found time for other side investigations.
One of them was the magistrate's express desire to address a post published on this website which was not part of Repubblika's complaint, was not referred to in any of the evidence given to the magistrate quoted anywhere in his report and was never a crime anyway.
This website quoted a UNHCR spokesman say that the United Nations agency was not aware of aid, "sources" had told TVM was shipped from Malta to migrants in Libya. Now exaggerating one's generosity is distasteful but not criminal as such and certainly not a matter for an inquiry.
But Magistrate Joe Mifsud summoned the owner of the Maltese vessel Salve Regina, a certain Dominic Tanti, so that the records of the inquiry can indeed show that aid was shipped to Libya.
The ordinary way to do things would have been for the government to reply to my post here and say 'speak to Dominic Tanti and he'll confirm he shipped food aid to Libya for us'. Nah. Let's waste the time of the Magistrates' Court instead.
Still it's not all useless. Dominic Tanti gives a fascinating and dramatic account of his arrival in Libya. Here's directly from the inquiry. Dominic Tanti is being interviewed by Magistrate Joe Mifsud:
"Magistrate: So that's when you berthed (in Tripoli).

"Witness: And I saw soldiers coming up with Isuzu pick up vans with no equipment. I told them: 'Is this how you're carrying these pallets with water and things?" If you wish I can show you a video and photos …

"As quick as I could, I unloaded the cargo. The harbour official had told me, 'let me tell you something.' He said, 'when you leave keep your lights off. They're shooting and you don't want to hit by a rocket, right?' We were all very scared. If we could we would have thrown everything on the quay and left that minute. That's the truth. I left the harbour after dark without any lights on. I left as quick as I could and came right back here."
This shipment happened at the same time as 57 people were forced back to Libya after being saved in a mission coordinated by Malta's authorities, loaded on a Maltese-owned fishing vessel that fished them out of Malta's search and rescue area. The official reason was that Malta's harbours were unsafe because of Covid-19.
The testimony of Dominic Tanti corroborates another report on this website that an Italian navy ship, the Gorgona, the night before the arrival of the 57 survivors, left Tripoli harbour for fear of being hit by mortar fire.
Tripoli harbour is dangerous. It was deadly that Easter week. Whatever dangers loomed in Malta because of coronavirus, the risks were insignificant compared with the hairy situation there.
Needless to say, this fact, and the fact that this crushes the government's justification of its decision on public health grounds, were not further explored in the inquiry.
More to follow.