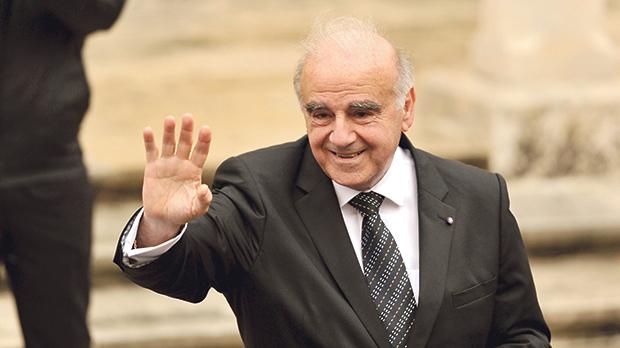 George Vella's excuses don't cut it. He says he doesn't think he is above the Freedom of Information Act. And yet he contradicts the basic tenet of that law by saying that by default all letters to the president's office should be treated as confidential.
Not even the president of Malta has the authority to shift the paradigm of a law. The Freedom of Information Act says the opposite of what President George Vella claimed. All documentation in the possession of state institutions are presumed to be available to the public if the public asks to see it. And then there are some exceptions, listed in the law, which can justify the refusal of their publication.
I'm up for a debate any time about the fact that the exceptions are too egregious and allow the government enough reasons to deny any request for publication they are not happy to comply with. That alone defeats the declared scope of this law that is supposed to protect us from unnecessary government secrecy and to ensure our government acts transparently so we can continue to believe it always works on our behalf.
But the president now confesses that his official excuse for not publishing Joseph Muscat's smug, but otherwise innocuous, letter of resignation was random and spurious and legally baseless. OK, he did not confess that much. He did say however that the real reason for refusing to publish Joseph Muscat's resignation was not the one in the official explanation that came with his rejection, but a new explanation he only produced now: he thinks letters to the president should not be published.
However justified he may feel in his reasoning, his reasoning is contrary to the law. Any embarrassed public servant, forced to publish documentation that would make them or their friends look bad, may have their own reasons to say why the Freedom of Information Act is a pain in their butt. But that doesn't let them ignore the law and do what they think is best or what is most convenient to them.
Look here. The law today says that the government is not obliged to publish cabinet documentation which can reveal the deliberations of cabinet before a decision is reached. That's because it is the custom to keep cabinet deliberations secret so that ministers can freely express disagreement with a proposed policy while it is still being discussed. Once a cabinet decision is adopted however, they are obliged to carry collegial responsibility for that decision as if they were the ones to propose it in the first place.
If ministers are conditioned by how it will look if they support a policy they initially objected to, they would not speak their mind and the process of deliberation would be the less for that.
George Vella is applying the same argument to his office. He is saying that people should feel free to speak to the president, or to write to them, without worrying about what anyone might think if the information emerged.
This is very dangerous thinking. The president is fancying his office to be more than it is. In his mind it is becoming a place where secrets are kept, deliberations are elaborated, and, here's the real rub, executive decisions about the governance of our country are taken.
Cabinet ministers may be protected by a little secrecy until a collective decision is taken, but constitutionally at least, they are answerable for those decisions to parliament. There is something, somewhere that balances a shade of inscrutability. There are at least some means, such as they are, to ensure scrutiny of those decisions if not by determining who thought what when at least by ensuring responsiveness and accountability for the decision once taken.
This is why all the excuses from the Edward Sciclunas and Evarist Bartolos of this world that Konrad Mizzi took decisions worth multiple hundreds of millions of euro without reference to cabinet are so outrageous and so utterly unacceptable. Because with their silence they have stood behind Konrad Mizzi and accepted implicit complicity in his profligacy and corruption.
But back to George Vella. The president is not accountable to parliament, traditionally barely answerable to public opinion or to the press, and carries enough weight of office to mostly dodge even the inquiries of the judicial system. There they sit above all else, allowed to do so like a constitutional monarch because their responsibilities were limited to those of a constitutional monarch: tea, kiss hands, bow from the neck and fuck off.
But we are seeing the presidency transform in front of our very eyes into a parallel government, an office driven by partisan interests as much as the prime minister's office but without the bother of answering parliamentary questions or having to handle media enquiries.
In George Vella's mind this is probably happening for the right reasons. Parliament is near defunct, the leader of opposition sits in opposition to his own party, not the government. And the government is led by a wimp, a weakling placed there by his predecessor with the sole function of preserving that predecessor's practical immunity from prosecution.
In this veritable governing vacuum, George Vella might be thinking it's up to him to fill the gap. But the artificiality of all this is what makes the situation so dangerous.
This is power of discretion that George Vella is choosing to wield, stepping out of constitutional lines and making judgements outside his extremely limited authority. He is now deciding on behalf of all of us what constitutes the public interest and whether we're grown up enough to read letters he has received. His basic assumption is that we aren't, though he alone, without reference to law or counsel, might decide when we can be shown his burning tablets.
If the president does not rely on the law to take their decision, they will rely on their whims. Or, as has happened with this letter from Joseph Muscat, the president will choose according to the shared partisan interest of the clan that rules Malta from all the seats of power, elected or usurped.
The president's decision not to publish Joseph Muscat's letter started out as a mystery. It went on to become a legal debate. When the letter came out, it looked like yet another absurd scene in this theatre of the meaningless. But after George Vella's patronising explanation that what he comes to know in office is not for the people's ears, it has become an assault on our constitutional framework.