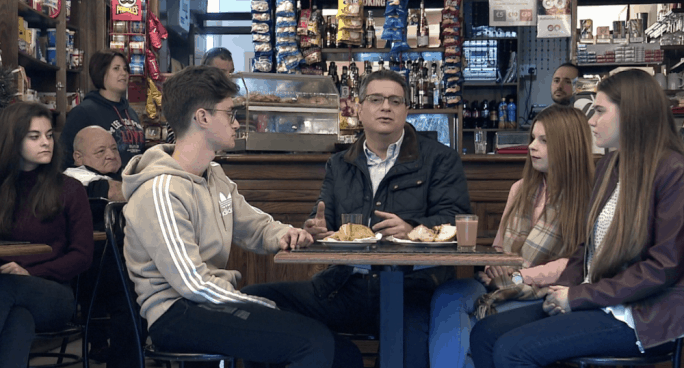 I just cannot fathom why the Partit Laburista has been attacking Dr Bernard Grech ever since he declared his candidature for the leadership of the Partit Nazzjonalista. Likewise, I cannot understand the Labour Party's defence of Dr Adrian Delia. Imagine Eddie Fenech Adami publicly rooting for Karmenu Mifsud Bonnici or Alfred Sant or their internal rivals for leadership. As if Simon Busuttil ever waved Joseph Muscat's flag or, indeed, vice versa. Yet, for some reason, Adrian Delia took Joseph Muscat's cue and moved to expel Simon Busuttil from his parliamentary group. That was one of the things that made him very unpopular with thousands of PN supporters. And he was proved wrong as he is now riding Simon's bandwagon and saying he wants to be fighting corruption. It is similar to his claim that he, and not civil society, brought Joseph Muscat and Co. down.
Labour trolls have still not managed to pin something bad or damaging on Bernard Grech and this could be the reason for the concerted attacks on the new PN leadership contender. Now, even the two factions of the PN are at each other throats. Accusations have been flying between both sides on social media about late tax payments and surveys published by MaltaToday. Figures show that Grech is way far ahead of Delia and has even started to menace Robert Abela, whose trust rating plummeted to the lowest point since he became prime minister.
Last week there was a grotesque attack by 'star' 'journalist' (both misnomers there) Karl Stango Navarra during his trash TV programme on One. KSN thinks he is Malta's answer to Larry King or Oriana Fallaci. His arrogance is much bigger than his ego. Let me give you an example.
When I was working as communications coordinator to the then deputy prime minister, the office receptionist called me at the office and said that there was a journalist with a cameraman at the front desk. I quickly checked my calendar but there was nothing in the schedule. I went out to find KSN in a dark blue Valentino suit and brown shoes (I confess I hate the combination).
"I want an interview with the minister," he declared. I said that this was not possible as the minister had a tight schedule and this visit was unannounced. "But I want an interview now."
Patiently I explained that this was not going to happen as such interviews are scheduled ahead. "But I work for Al Jazeera." In fact, after being kicked out as a PN journalist, he was employed with the agency for a short period of time until one can only assume they saw through him and terminated his employment.
"And I work for the deputy prime minister," I calmly replied.
"I will stay here till I get the interview".
By now my patience was reaching its limit. I called security and asked them to kindly escort the gentlemen out. I told KSN that as a 'journalist' he should know the procedure for requesting an interview with a politician, that is either ask personally or through an email. KSN, this time angrily, said that he will stay until the minister comes out. Sarcastically, I admit, I told him that the square in front of the Auberge d'Aragon was a public place and again I asked the security to escort him out. That story was to show the sheer arrogance of the man.
Trolls like Robert Musumeci, Manuel Cuschieri, Andy Ellul, Karl Stagno Navarra and even It-Torċa have been lauding Adrian Delia throughout the three years he's been leading the Nationalist Party. I cannot understand, although I have my opinions, why a political party might endorse the leader of the opposing party.
Now Labour should not be happy at all with Adrian Delia as on the new version of Xarabank, he promised to do his best to bring ex-nationalists like Robert Musumeci, Franco Debono, Karl Stagno Navarra and Jeffrey Pullicino Orlando (who both recently renewed their public faith in Joseph) back to the PN fold. He would be depriving them from their best trolls.
Confirmation in court of allegations of Adrian Delia's communications with Yorgen Fenech, after he was identified as the owner of 17 Black, did little to help the man's credibility. He started by saying that these were fabrications to harm him but later had to admit that the WhatsApp messages did occur. Finally, he admitted that he had had dinner with Yorgen Fenech (like he did with many entrepreneurs) and that the conversations proved their own harmlessness.
Adrian Delia and his followers know that the PN with him as leader does not have the slightest chance of winning the next election. So he will eventually have to face a new leadership election in any case. So why just not resign now and exit with dignity? That will give the PN some hope of making inroads through the abyssal vote gap that survey after survey of the past three years have reported. If the PN loses, Adrian Delia could then say that the PN lost because of Grech and if he stayed on he would have won the election.
The sooner this thing is over the better for the PN and the better it is for Malta. Malta needs a credible and united opposition that could face down the mismanagement and the arrogance of Robert Abela and his ministers. Malta deserves better.