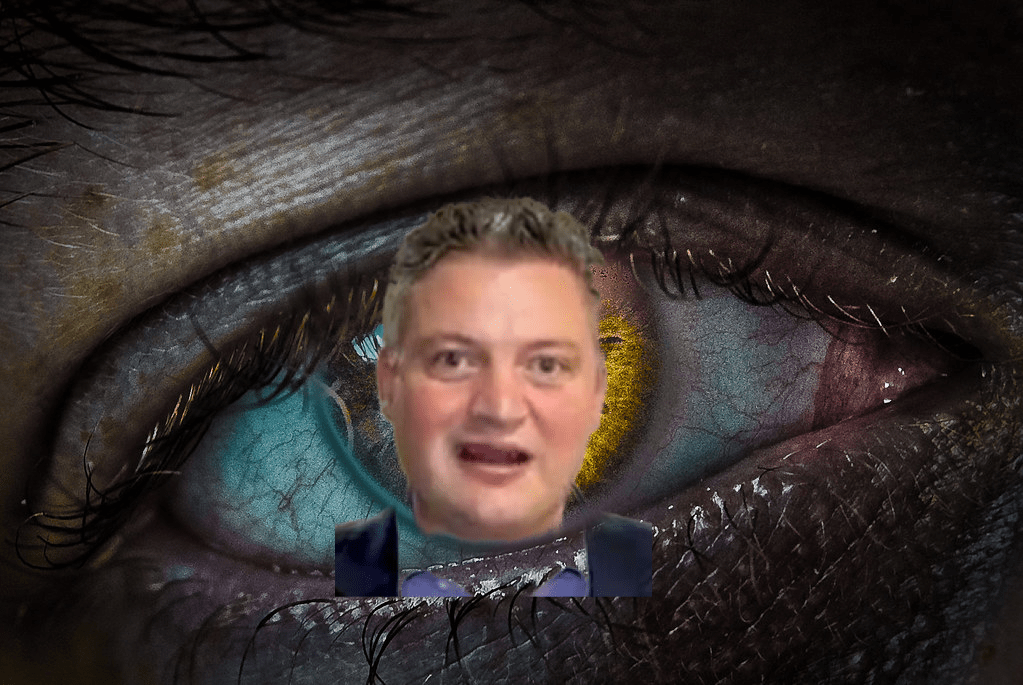 While giving evidence at the public inquiry about the assassination of journalist Daphne Caruana Galizia in October 2017, Alfred Camilleri, permanent secretary at the Ministry of Finance, said that in the parliament building last year "someone had told me 'look me in the eyes and say I am not involved in anything'," while people were protesting outside. When pressed by lawyer Jason Azzopardi, Alfred Camilleri said it was Konrad Mizzi who spoke those words.
Konrad Mizzi was a political new face when Joseph Muscat presented him as the Labour 'star candidate' for the 2013 general elections. Nobody knew him. Yet he was widely credited for Labour's return to government that year, having come out with a plan for a reduction in electricity tariffs and the construction of a brand new power station. The project, described as being fundamental for lowering utility tariffs and reducing toxic emissions described by Joseph Muscat as 'a cancer factory', would be embroiled in controversy and claims of corruption that would ultimately lead to his downfall.
Notwithstanding the fact that he was a newcomer to local politics, Konrad Mizzi seemed to have the qualities of a seasoned politician from day one and was a man who knew his facts and kept calm. In spite of the Nationalist Party's efforts to discredit the project, he was setting the agenda. He was always sitting next to Joseph Muscat during press briefings and conferences, and was the face of the 2013 elections.
As expected, Konrad Mizzi landed the Energy Ministry after Labour won with a huge majority. The Labour government kept its word and reduced utility tariffs by 25% within a year. They did that while works on the power station had not even started. Konrad Mizzi was responsible for the granting of the contract to Electogas and the building of the power station, which opened with two years delay in 2017.
Konrad Mizzi's first setback happened in May 2016, when Daphne Caruana Galizia revealed that Mizzi had opened a Panamanian company called Hearnville Inc. Its shareholder, Orion Trust Limited, was established in New Zealand through a Maltese financial services company called Nexia BT. The trust was purchased by Nexia BT for Mizzi through its parent, the Panamanian law firm Mossack Fonseca. The beneficiaries of the trust fund were listed as Mizzi's wife and two children.
Despite his initial denials, he finally admitted he was in possession of this shell company, which he said he intended to 'populate with his assets.' Konrad Mizzi was one of the individuals named in the Panama Papers leaks. He was the only incumbent EU Minister named.
During that time, Joseph Muscat was known as a man of action and had already sacked Manuel Mallia and Michael Falzon on far less serious grounds. This earned him praises for having strict ethical standards. But in the case of Konrad Mizzi – the only EU member state minister implicated in the Panama Papers scandal – the Prime Minister's response was somewhat tolerant and lenient with Mizzi. He was removed from the post of Labour Party deputy leader and formally stripped of his energy and health portfolio. However he was kept in cabinet as "minister without portfolio" and retained the responsibilities he had before.
In February 2017, Konrad Mizzi was again in the news, again for the wrong reasons. Daphne Caruana Galizia revealed the existence of 17 Black, a Dubai based company. With fresh allegations of corruption, Dr Mizzi inaugurated the new power station just five weeks before the snap general election. Mizzi, in spite of all corruption allegations, increased his personal vote tally and was reconfirmed in Cabinet, this time as tourism minister.
Meanwhile, Konrad Mizzi managed to land a job for his wife Sai Liang. She was controversially appointed as Malta Enterprise's trade envoy in Shanghai on the direct instructions of Joseph Muscat. Sai Mizzi Liang was awarded an unprecedented ambassadorial status and put on a €13,000 a month financial package plus perks. In 2014, then Foreign Affairs Minister George Vella appointed Mizzi Liang as Malta's Consul General for Shanghai, also on the Prime Minister's instructions. Some argued it was an alimony agreement funded by the state.
After a few months, when everything was quiet, it looked like Konrad Mizzi had weathered the storm, and was again eyeing the early climax of his short but dazzling political life: the premiership after Joseph Muscat announced that he was to retire at the end of the legislature.
But as the dust of corruption was settling, his most vociferous critic, Daphne Caruana Galizia, was brutally assassinated in a car bomb. Two months later the Vitals deal was back in the news for the wrong reasons –the investors sold their 30-year concession to Steward Healthcare of the US. Vitals had come, acquired millions and suddenly left, without any tangible results. Thanks to Konrad Mizzi.
In late 2018, Dr Mizzi's secret Panama company came back to haunt him after a joint investigation by Reuters and Times of Malta revealed that 17 Black belonged to Yorgen Fenech and that he and Keith Schembri were meant to receive €5,000 daily. Just one day before his resignation, Dr Mizzi was defiant, saying he would stay on his job and that he had done nothing wrong. But within hours of Keith Schembri's resignation, he was gone from the Cabinet. Later he was out of the PL parliamentary group and is now a disowned lonely orphan on the fringes of parliament.
Former Opposition leader Simon Busuttil has stood by his accusations of corruption against Konrad Mizzi as the minister said he would be withdrawing several libel cases relating to allegations of money laundering in connection with the Panama Papers revelations. "Bottom line: when I said that Konrad Mizzi is corrupt, I was damn right," tweeted Simon Busuttil.
"Look into my eyes and say I'm not involved." Bizarre. Konrad Mizzi you are a corrupt crook. Your star doesn't shine anymore. Today you are nothing more than Wenzu the common thief. You are gone and forgotten by many. But not by all. Civil society is still and will still be after you until you pay the price for your corruption and sleaze. Until you face justice.