Last November, the Times of London published an article headed "The Island of Corruption" and alleged that Malta is "riddled with corruption and organised crime". A study by Luca Ranieri of the Department of Law and Politics of Sant'Anna School in Pisa describes Malta as "a corrupting island in a corrupting sea." He insists that Malta is swimming in a cesspool mainly due to Joseph Muscat and his band of criminal cronies. With all this, the police seem to have got their priorities tangled well and good. The following two small examples may illustrate my point.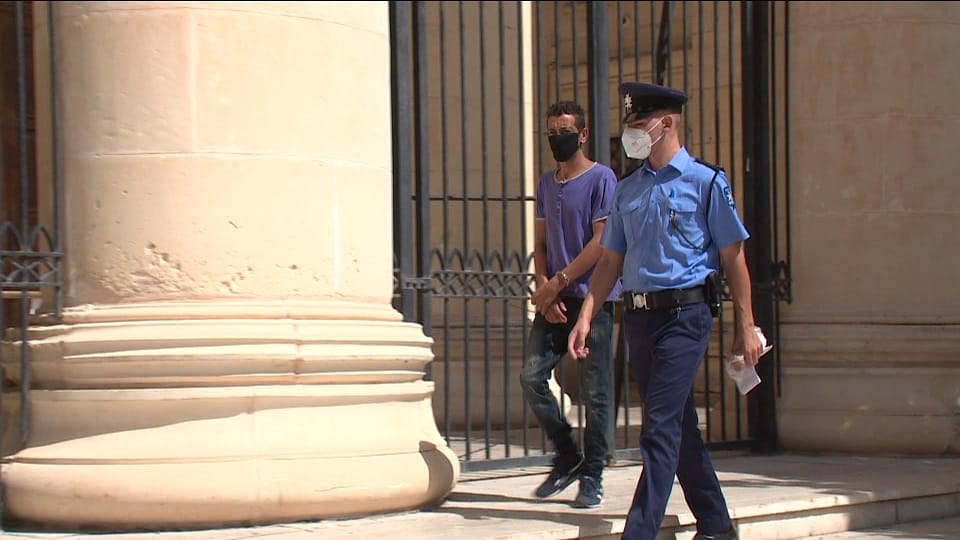 Earlier this month a homeless man was arraigned in court for stealing a can of tuna. "I did it because I was hungry and desperate" he told the presiding magistrate. Ibrahim Tonsi, a Libyan national, was remanded in custody after he admitted in Court of indeed stealing a can of tuna.
Prosecuting officer Sarah Zerafa told the court that the accused had been living on the streets and already had a suspended sentence.
Last Thursday a middle-aged couple who run a village butcher shop, sometimes selling produce on credit to customers living on a tight budget, landed in court facing serious money laundering charges. The Manicaros were arraigned after their tiny family business became the focus of a fully-fledged police investigation upon suspicion that the couple were carrying out undeclared financial transactions and – listen to this – 'an unlicensed financial institution in breach of financial services and banking laws.'
The couple sold eggs, chickens and the odd rabbit for a living, sometimes allowing certain customers living below the poverty line, to pay later, either in cash or by means of social benefits cheques. For example an elderly widow living in poverty would not have enough money to buy her daily needs. The accused gave her daily needs and registered them in the 'ktieb tad-dejn' (a debit book) and when the old lady received her pension cheque she would sign it on the back and hand it to the shop owners. If she would have spent less than the amount of the cheque they gave her the difference in cash.
A daily occurrance popular after the war.
During the sitting the prosecution objected to the granting of bail 'in view of the gravity of the charges and the possible risk of tampering with evidence. As stressed by the defence lawyer the case "was serious because the prosecution wanted to make it serious, misreading the actual facts."  The couple kept written records of all transactions (it was in their and the clients' interest) and were all easily traceable. The presiding magistrate upheld the request for bail and also issued a freezing order on all assets of the accused.
How many fraud squad members were employed to investigate this money laundering scheme? And hopefully this is not the arraignment promised nearly a month ago by Police Commissioner Angelo Gafa that the police would be closing soon a very big money laundering activity. But then again, he told us that it had something to do with the Pilatus Bank. Is this what our police are wasting time investigating?
Is this why we have anti-money laundering laws? Is this a joke? What illicit activity are these people cleaning out? FIAU deem that cashing Social Benefits cheques issued to others constitutes 'money laundering' – well they might actually have a point there, since on a daily basis we're discovering the corruption that 'our' ministers and their entourages are involved in.
Now, let us see if the police get anywhere with the real money launderers, like Keith Schembri, Brian Tonna and Nexia BT, which until yesterday were still going about their business undisturbed
For years, we lived with a clear case of the authorities being strong with the weak and weak with the strong. One wonders why the police have time to spare for little butcher operations with the drama fit for a major money heist. What a way to go. To me it looks more like an Inspector Clouseau gaffe.
The sellers of our three hospitals for €1 are still going around in chauffeured cars without a care.  Konrad Mizzi, Keith Schembri and the corrupt Joseph 'invictus' Muscat running around freely while a couple of elderly poor people who are running a simple pay-it-forward scheme are being prosecuted like criminals.
Anti-fraud police should focus on those who dealt in millions and were never bothered by the police. Why doesn't the Police investigate how certain people in a span of 5 to 10 years were able to build all the massive property projects across the island? Perhaps start with Evarist Bartolo's ex-employee who built a million-euro block of apartments supposedly paid for with his meagre wage.
These poor souls should be given a medal for supporting the poor community around them. Or did the police find that this couple was financing a terrorist organisation?
This is shameless madness by the police and the FIAU, and an utter failure in their proper duties. It is obviously safer for these supposedly fighters against crime, to literally waste their time and resources to occupy themselves and arrogantly flex their muscles, with tame individuals, rather than risk their cushy existence with real hardened and professional criminals.
So it looks like these are the money launderers that the Police Commissioner Gafa has decided to prosecute.
Let's see if they show the same zeal with the big boys.