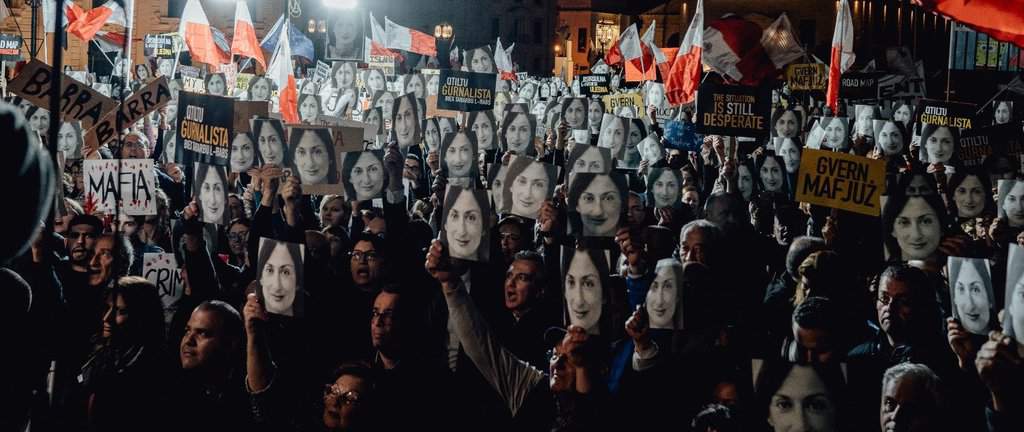 It wasn't Robert Abela's decision to have an inquiry into the killing of Daphne Caruana Galizia. It wasn't really a decision anyone took. It was a surrender, a towel thrown, after two years of resistance by the government who refused to constitute the inquiry in spite of the call being made from the victim's family, the streets of Malta, the worldwide press community, and European institutions.
Two years of legal summersaults, where they tried, falsely, to argue that the inquiry would disrupt the course of justice. When in reality, making people speak the truth in an open room, has been the only justice we've managed to achieve so far.
We've seen government ministers contradicting each other, civil servants shifting responsibility upwards and politicians shift it downwards. We saw policemen try to rationalise their slumber and every try to steer clear of an assassination they were in duty bound to prevent.
When the terms of reference of the inquiry were first set out, the appointed board was given the freedom to work for as long as it needed as long as it reported within 9 months and asked for more time if it needed. The judges, only two of them retired and the other having to handle her day job as well, have barely any help organising the reams of evidence they have been given. And more has to come. There are no staff, no researchers, no advisors. Just them.
Right off when the job started it looked like 9 months would not be enough to complete the job. And back then there was no expectation of the long covid interruption when for months witnesses could not continue to be heard.
Now the 9 months are up, the inquiry board asked the prime minister if they could work until December before they decided if they needed more time. The prime minister accepted half of that request. Yes, to work till December but the timeline will not be exceeded beyond that time.
The judges were clear. That timeframe is nowhere near enough. Robert Abela clearly did not ask them what they made of his tight deadline before he issued his edict.
The guillotining of the inquiry is nothing short of a sabotage of justice. Pieter Omtzigt, the Council of Europe rapporteur who struggled for two years to get the government to agree to open it, spoke this morning of his concern of the government's apparent intention to cut it short.
I am deeply concerned by reports that #Malta PM @RobertAbela_MT may impose an arbitrary and unrealistic time limit on the independent public inquiry into the assassination of #DaphneCaruanaGalizia (1/5)

— Pieter Omtzigt (@PieterOmtzigt) September 2, 2020
You can guess what's troubling Robert Abela. The more is revealed, the less sustainable is his government. Michael Farrugia today contradicted his cabinet colleagues Evarist Bartolo and Edward Scicluna, singing Keith Schembri to high praises. Robert Abela's government is looking increasingly divided between the survivors of Joseph Muscat's cabal and the others who want to outlive the inevitable and extended collapse of their colleagues' reputation.
Torn in that storm, Robert Abela is incapable of taking decisions. Transparently he keeps saying how he takes "difficult decisions" when he clearly doesn't. Joseph Muscat remains Labour MP now unwilling to resign his Parliamentary seat in order to avoid looking like he's implicitly admitting to the suspicion that he had a criminal role in the assassination of Daphne Caruana Galizia or in the obstruction of justice in her case.
Robert Abela cannot fire Joseph Muscat from the party's whip even if all he needs to do is write him a letter. Most of his ministers, most of his MPs, most of his party media and structures, most of his party's paid up members, a big chunk of his party's support base would turn on him.
That's not the consummation Robert Abela wishes for. Instead, like all those Owen Bonnicis before him, his plan is to wish this all away.
Our country must give the truth all the time it needs. We can have no justice without the truth, all of it. Does Robert Abela needs us to protest in the streets to allow the inquiry that started after all those protests, to now properly run its course?