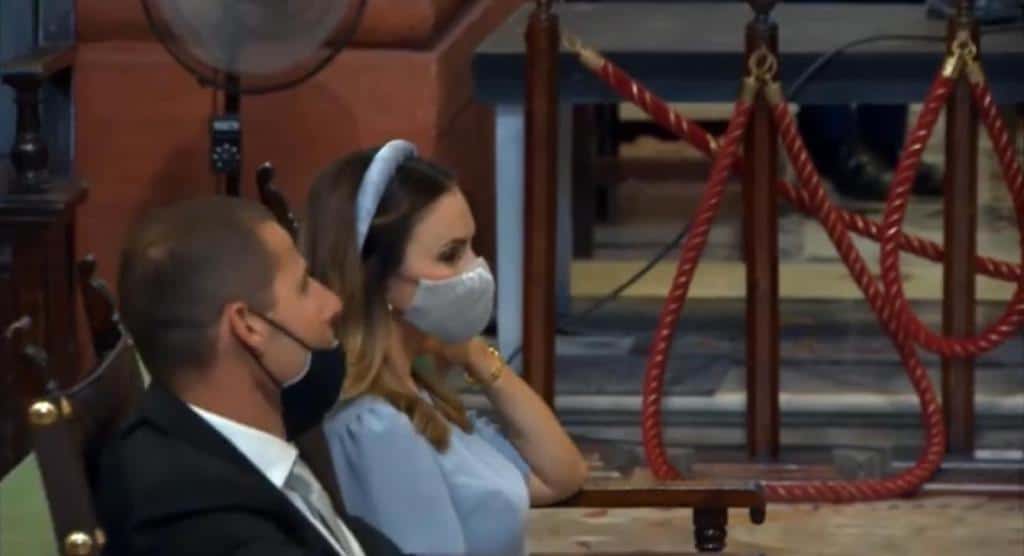 Robert Abela didn't appreciate Jacob Borg asking him questions about Joseph Muscat. His first answer was that there should be no further consequences to revelations about his conduct as prime minister. He's already resigned, so he "paid the price" for whatever.
It's funny how people in high office are tempted to think their jobs belong to them like the credenza they inherited from nanna which they can use to pay for some unforeseen expense. If you get caught covering up for a money launderer, or perhaps raking it in yourself, you won't be able to tell the judge that you've resigned your job as (a chef, a doctor, a factory operator, fill in as applicable). You still get to go to prison.
Now we're a long way off from knowing Joseph Muscat deserves prison. He's probably having one of those tear-jerking conversations with his daughters now about how evil I am for even suggesting the idea. I merely suggest that Joseph Muscat should be nowhere near the privileges and protections of the Labour Party and parliament so that if there are any consequences he should be facing, he faces them like a mere mortal.
But this is less about Joseph Muscat and more about Robert Abela's philosophy of accountability. The notion that losing their job is a blanket to choke the flames of crimes committed by politicians reflects just how the Labour Party approached the law in the last 7 years. It doesn't apply to them.
Which takes me to Robert Abela's second reply to Jacob Borg's questioning on Joseph Muscat. Why not ask about Bernard Grech, he said without naming him? Bernard Grech is back in circulation in less than half the time he was expected to remain in quarantine. Does Bernard Grech think he's above the law?
Er. I'm sorry prime minister, but do you still remember you head the government, and the police still report to you? Has Bernard Grech broken any laws? If yes, why isn't he duly punished? Is it because the institutions you say "work", er, don't?
Bernard Grech says he was not under quarantine but under voluntary self-isolation pending test results, which if right, he now has the dubious privilege of having been slandered by a prime minister.
More specifically he has been slandered by a prime minister who habitually urinates on anti-covid laws. In the thickest of lock-downs, Robert Abela flew to Libya hugging and kissing unmasked officials and flying back in to work without regard to self-isolation rules he signed into law himself.
He rushed from his boating holidays to Sicily straight to hospital for a photo opportunity. Jacob Borg's interview shows him unmasked facing the journalist well within two metres. Which is just as well because when he does wear a mask he leaves his nostrils ejaculating whichever organisms he had fornicating up his nose.
And here he is in a photo with his parliamentary group he said he was so proud of just this weekend.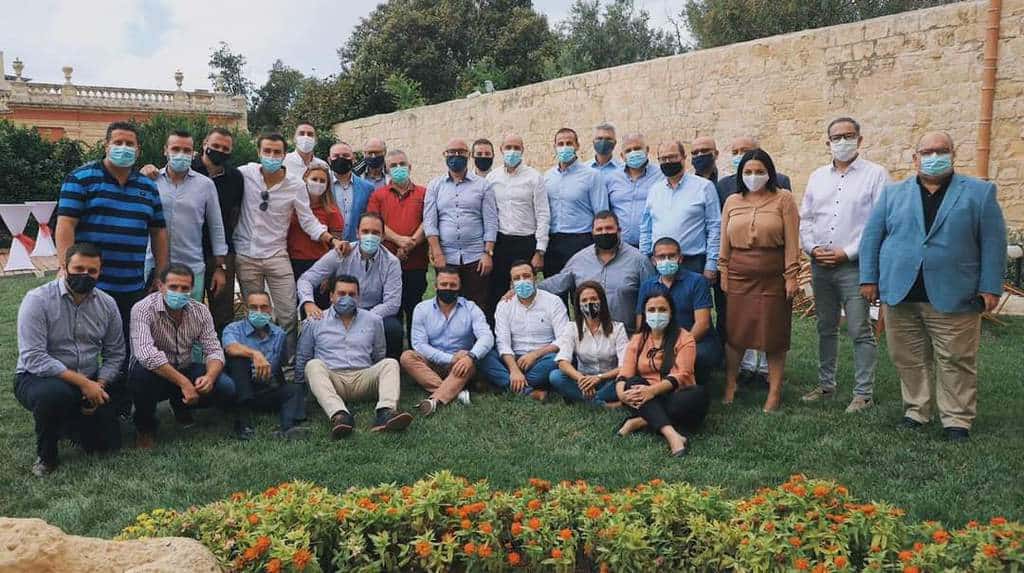 Joseph Muscat is noticeably missing. But what's also noticeable is that this is a group of more than 15 people who do not live together congregating in a single event in breach of the Standards for Gatherings and Events published by their own government. They are well within 2 metres from each other in breach of the Guidelines for offices and workspaces, also published by their government.
Bernard Grech may have been following Robert Abela's divine laws.
Whilst trying to dodge Jacob Borg's questions, Robert Abela betrayed an important detail.
"Joseph Muscat paid the price. He was prime minister of this country, and in November, the decision was taken for him to step down on January 13".
"The decision was taken for him to step down". Note that he does not say "Joseph Muscat decided to step down". The decision was taken, by someone else, for him. That's a shift. One that Robert Abela probably let slip by accident. It is the first time that the Labour leader has confirmed that Joseph Muscat lied when he said he resigned last January out of his own free will. He was fired. The "price" of resignation, such as it is, was exacted out of him against his will.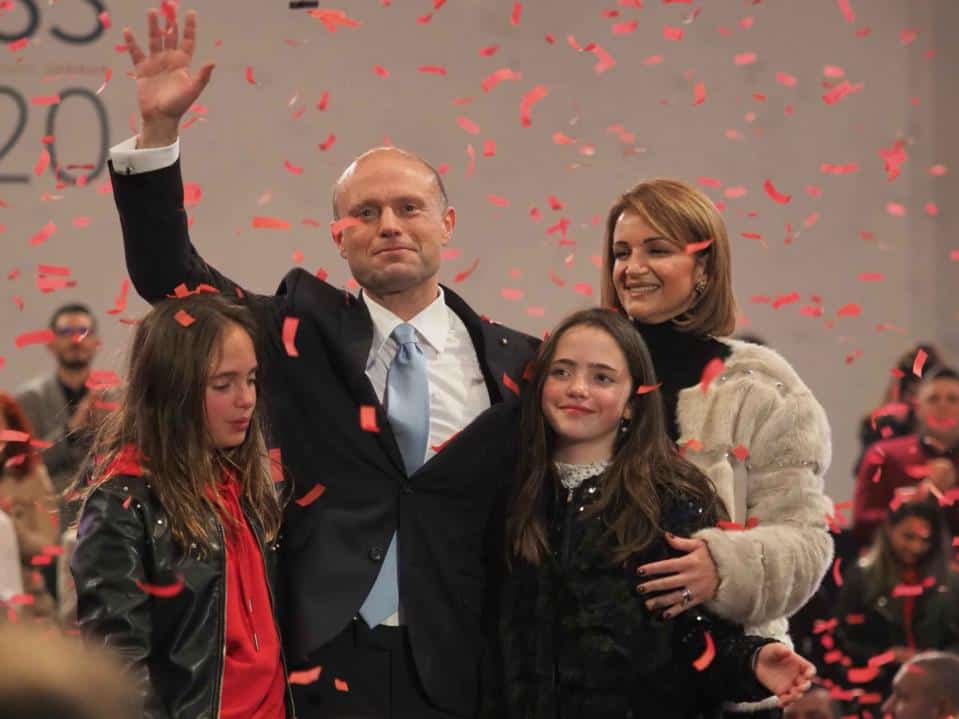 This doesn't end here.