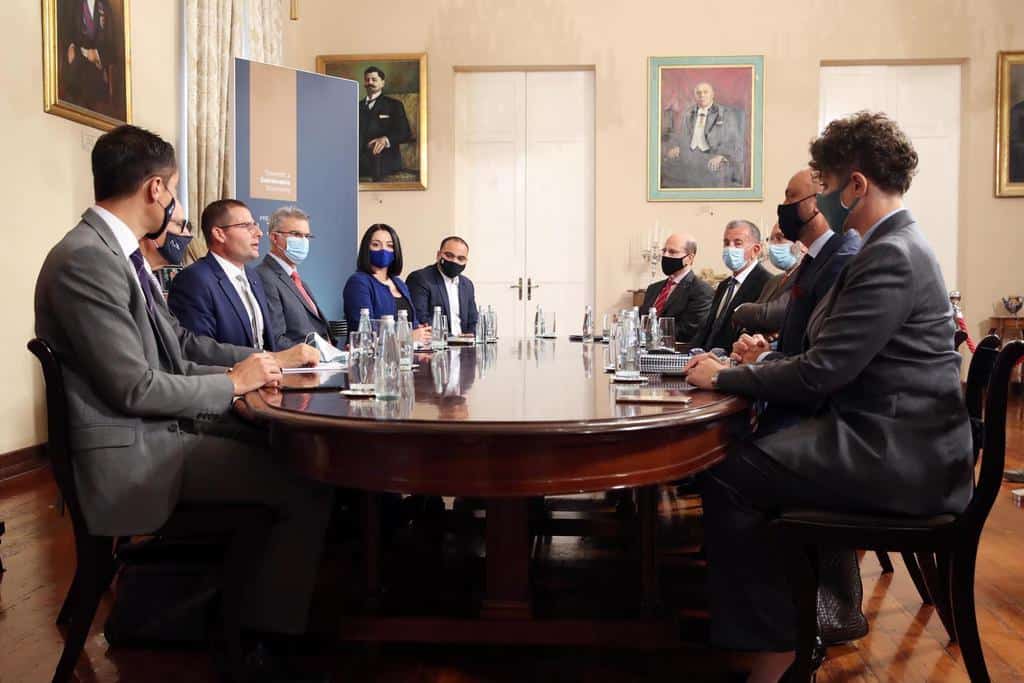 "The only difference between a hero and the villain is that the villain chooses to use that power in a way that is selfish and hurts other people." Chadwick Boseman
Our prime minister used to do bodybuilding. There are many photos of his physique on social media. He has a near perfect body, the body of one of the super heroes children (and, often, adults) love to watch in movies. I must admit that I have watched every Iron Man, the Arrow and Wonder Woman film even at my senior age, underlying conditions be damned.
But unlike Iron Man, the Arrow and Wonder Woman and all other super heroes who save the world on many occasions, always helping mankind survive yet another day, Bob is quite different. I dare say he is the opposite. Everybody knows he loves to show that he is the macho man, and he tends to try and prove it. Many a time he fails.
Take the arrogant stance he took when medical professionals warned him that he was moving too fast when he opened the airport and removed all restrictions. They warned him the second wave would be bigger and more harmful than the first. He tried to ridicule them and went on TV saying that waves flowed only in the sea. He declared victory over the virus. He announced that Malta was the safest place in Europe, in the world even. Shades of Joseph there.
His tourism minister, Julia "Mechanisms" Farrugia Portelli defended his actions bravely (a bit of a Wonder Girl her) as she organised a fireworks display to celebrate the occasion. She promoted and organised mass parties. Bobby even went on holiday on his yacht to Marina di Ragusa, was caught licking ice cream and training on a cyclette. To be fair he did ask the people to let him enjoy the summer. He bloody well did.
When numbers started to rise, he first blamed immigrants for bringing the virus with them. He then removed their numbers from the daily cases to try and keep figures as low as possible. But the numbers kept climbing.
"Do not panic, everything is under control," he harped. "The number of Covid-19 cases registered in Malta shows that our strategy works," he declared in August.
Our Bobby said that the government was and still is fully focused on the pandemic and he reiterated that one needs to strike a balance between the economy and public health. Our super hero insisted that in spite of the sharp rise in cases, many of them sporadic, the situation in Malta is still – go on, guess. Yep, under control.
He admitted that the numbers would be rising with the opening of the airport and the arrival of tourists. Wrong again. Imported numbers are low. Malta has adopted the necessary measures (or mechanisms) to retain control of the spread in the country. Wrong again. He didn't say the numbers will go up when schools re-opened. Wrong again.
Then Bobby changed tune and is now blaming the public. It was crucial, he said, to continue enforcing the rules in place. "We are doing well" (500 new cases in 7 days) "but we need more enforcement, even if nobody likes it."
Bob urged people to wear masks when in public to limit contagion. Even though he, because he is a super hero, rarely uses a mask. To show off and challenge the citizens last Sunday he even organised a public meeting in Balzan. Not wearing a mask, even when other persons were speaking. Addressing the (small) crowd he again said everything was under control and he will not re-introduce restrictions. As of Tuesday the amount of active cases stood at 900 – that is like 130,000 in the UK. Malta has officially topped every other European country with its covid-19 mortality rate at 3.6 per 100,000, higher than Spain's 3.4.
A big round of applause to our hero Bob.
Now, it looks like he is having second thoughts and said that maybe new public health rules may come into force. These may range from capacity restrictions for venues and outlets, to requirements to wear masks on buses and in shops. Anyone failing to comply will be fined up to €100, but people do not really believe that and will continue to ignore him, because they know that populist Bobby will give them all another amnesty.
During a meeting with the Malta Hotels and Restaurants Association last Monday, Bob said that "we are doing well but have to enforce the rules further" and that this doesn't mean that we are going to choke any particular sector. On the contrary, more enforcement will allow us to keep sectors open and successfully overcome this period." We do not know if he discussed Tony Zahra's suggestion to cover the cost of flights for tourists and neither if Tony Zahra will cut prices for hotels by half.
Our first ever Maltese hero will not be the one to face the enemy. He shifted the burden on citizens who have to act responsibly and abide by public health rules. Bobby's insistence on a more concerted enforcement came after daily high positive case numbers, hitting record numbers since Monday.
So the onus is squarely on you. You have to take action. Leave Bobby free to draft his budget which coward Edward Scicluna will read on Monday.
No man is a hero to his valet. Always remember that Bob.