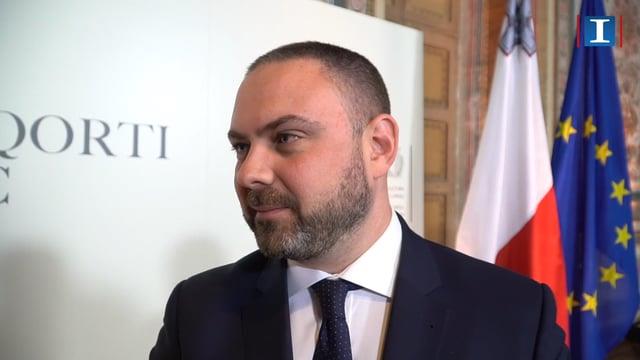 The following is a letter I received from a lawyer acting for Owen Bonnici. The response from my lawyer follows beneath.
Mr. Delia,
WITHOUT PREJUDICE
I am writing to you as instructed by my client the Hon. Minister Owen Bonnici in connection with your administration of your webpage manueldelia.com, in particular with reference to the comments which appeared under your article 'Owen the Gasbag'.
Whilst my client duly understands that by being willing to work in the public sphere, politicians put themselves voluntarily into the spotlight and thus need to tolerate more criticism, whether constructive or merely denigratory, he feels particularly aggrieved by the fact that you allowed third parties to post comments under your same article by which they seem to allege that my client is an alcoholic or has dabbled in drugs and/or alcohol. In particular, I make reference to the respective posts of a certain Roderick (who, referring himself directly to my client states: 'Alcohol didn't do you any favours either.'), Makjavel ('Not to forget that this minister's first act in politics was a hit and run. Not to forget that unlike us mortals, that the police would rightfully hunt and force a blood test or breathaliser, the Hon. MP reported himself in after three days , as alcohol free as a potato.') as well as certain DM Briffa ('Owen Bonnici is clearly on LSD, chemical or coinage, but who knows which?').
As you might be aware previous similar allegations intended to tarnish my client's reputation have been the subject of judicial proceedings which were duly withdrawn by my client after a due apology was issued by the person making them. (This as also reported in local media.)
In view of the above, I am hereby requesting you, qua the administrator and editor in terms of law of your webpage, to treat this email as a formal letter of complaint and thus proceed to remove from your site the said defamatory and untrue comments as well as to publish the above by way of the exercise by my client of his right of reply in justification for the removal of such comments.
I trust that you will act in line with the above within the next two days and with the same prominence as that given to the above-mentioned comments as required by law.
Please be guided accordingly.
Regards,
Dr. Philip M. Magri LL.D., M.A. (Fin. Serv.), M.Phil (Law)
And this is this website's response:
Dear colleague
I refer to your email of 23rd February to Mr Emanuel Delia and point out that the comments (which will not be removed) to which reference is made are in effect statements of opinion and not statements that realistically can be considered defamatory in the circumstances.  Your client is invited to take into consideration the scope of the law, which requires serious and material harm, and to take into account the fact that the comments reflect public perception at the time of the events to which reference was made.
Your client's position has been noted and your email, together with this response, will be published in the interests of public information.
Kind regards
Andrew Borg-Cardona