Five years ago today, Daphne Caruana Galizia published a post about New Zealand lamb planned for slaughter in Easter. It was the dawn of the Panama Papers scandal.
? #OTD 2016, #DaphneCaruanaGalizia teased us with this cryptic post. We didn't know what it meant, but @KonradMizzi & @keithaschembri knew. 5 down the line, both crooks have yet to pay for their crimes. Daphne paid with her life. Who owns #Egrant, @JosephMuscat_JM?#PanamaPapers pic.twitter.com/Z3eBHvEn16

— repubblika ?? (@repubblikaMT) February 22, 2021
Joseph Muscat defended Konrad Mizzi and Keith Schembri to the bitter end. They and he were close to Yorgen Fenech and together, out of loyalty to or fear of each other, dug their heels until Yorgen Fenech ended up in jail awaiting trial for murder.
An entire government had to be brought down by persistent public protest and major disruptions to the country. Not to mention the damage – which is looking increasingly irreversible – done to Malta's reputation on the world stage. Their stubborn recalcitrance, their determination to mock and ignore protest, their hypocritical pleas to unity and charges of betrayal, cost the country a lot of pain and a lot of harm.
Robert Abela was close to Joseph Muscat as all that happened. You would have expected him to have learnt some lessons from that experience. But loyalty to or fear of Yorgen Fenech – or just plain, wilful complicity – the same range of motivations Joseph Muscat had 5 years ago, is making him dig his heels. Either that, or he's plain stupid.
The fact that Rosianne Cutajar remains a government minister is unacceptable, no less unacceptable than it was for Joseph Muscat to retain Keith Schembri and Konrad Mizzi after 2016.
Rosianne Cutajar's glaring failure to come up with outright denial, relying instead on mealy-mouthed, half-hearted equivocations amount in effect to a confirmation that she was a friend to Yorgen Fenech within the government. She was a mafia-infiltrator in the administration of the country. And you don't grow out of that.
This is only partly about the lingering mystery of whether Rosianne Cutajar was actually fucking Yorgen Fenech. In spite of all her protestations of women's lib and right to sacred privacy, the relationship she had, even if it remained Platonic, is frankly disgusting and very, very much a resignation matter. It is within her rights to tell prostitutes that having sex for money is "a legitimate job". On the other hand, having sex as a fee for criminal collaboration would not be a legitimate activity for an MP and a government minister. It is an act of treason.
Rosianne Cutajar has never confirmed having had a sexual relationship with Yorgen Fenech, but her ambiguity confirms at least that it is difficult for her to deny it. In July 2020 she told the Times of Malta that she would not be responding to "personal allegations". Robert Abela seemed to give the game away that same day when, after speaking to her, he told Times of Malta that "it is not right that you and some are trying to give the impression that just because a person had ever spoken to or had a friendship with Yorgen Fenech it is wrong."
The reference to sex came in the same breath: "It depends whether the friendship or intimate relationship was before or after Yorgen Fenech was implicated in the murder case. To me, that is the demarcation line."
Was he protesting too much on her behalf?
Although in a civilised democracy worthy of that name, it would not save her from a premature end to her political life, some might say in defence of Rosianne Cutajar that the heart wants what it wants. But again, she didn't just fall for the wrong guy.
She used her public roles to give Yorgen Fenech more than might be tickling your imagination.
Look at this Twitter thread by Pieter Omtzigt, the Dutch MP that reported to the Parliamentary Assembly of the Council of Europe after the killing of Daphne Caruana Galizia.
Links: de persoon die verdacht wordt als opdrachtgever van de moord op journaliste Daphne Caruana Galizia
Rechts: de Maltese parlementariër die mij keihard aanviel in Straatsburg over het rapport over die moord

Er lijken nogal wat banden te zijn (1)https://t.co/ustBzMqnJ1

— Pieter Omtzigt (@PieterOmtzigt) February 21, 2021
He points out that in the 4 years that she was a member of the Assembly, Cutajar did not speak once, never joined a committee, never voted and never did an ounce of work in the organisation of which she was paid to be part.
Except once, that is, when she stood to attack him and his findings in Malta and for his daring to suggest (as had been glaringly obvious for a long time) a link between Daphne's murder and 17 Black, Yorgen Fenech's secret company in Dubai, the one he used to bribe her colleagues Keith Schembri and Konrad Mizzi.
As Lovin Malta reported last December, she was getting ready to make that speech at the same time she closed the property deal when Yorgen Fenech sought to purchase a Mdina property. The Council of Europe's resolution was voted on 26 June 2019.
On 10 June 2019, together with her accomplice, she met Yorgen Fenech at Busy Bee and bagged €9,000, in a brown envelope under the table, as the saying goes. By all accounts, she made an even tidier sum from the other side of that deal.
The sum was never declared in her Parliamentary income-return and was paid in cash. She hid it. Because he paid in cash, you have to say that Yorgen Fenech is complicit in the subterfuge. It is equally fair to say that the €9,000 was not just a straight payment for services rendered in connection with the property. The money was also, ipso facto, an exercise in tax fraud and money laundering, and complicity in the crime.
Given the time it happened, there is no doubt in my mind that the €9,000 helped motivate Rosianne Cutajar to make a political intervention at the Parliamentary Assembly of the Council of Europe to argue against the reference in the resolution of the Strasbourg institution to her benefactor's secret Panama company.
The whispering went both ways. Some of the "pillow talk" happened on the phone. Around the time that she was speaking for him in Strasbourg, Rosianne Cutajar was excited about the prospect of Helena Dalli leaving Malta's cabinet to replace Karmenu Vella as EU Commissioner. If one of the few women with the rank of Minister would resign the government, she stood a good chance of promotion.
"Tkixxifli naqra, qalbi," she told him. ("See what you can find out, my love.")
Because, you see, Yorgen Fenech was in a better position to know Joseph Muscat's mind about senior appointments than she, a junior functionary, could ever have. This happened on 17 June 2019.
The next day, the 18th, Rosianne Cutajar thanked Yorgen Fenech for a Bulgari handbag he got her.
This seemed to be part of a bit of a pattern. When sitting in Parliament, writing the laws that govern your life and voting to keep Joseph Muscat in government and Yorgen Fenech out of reach of the law, she would text Yorgen Fenech to turn on Parliament TV. She wanted him to see how nicely the clothes he got her fit on her. This was happening on your time and on your money.
Yesterday, the Times of Malta reported an exchange between the two that shows a discussion about Yorgen Fenech funding Rosianne Cutajar's electoral surveys. "I will always be there to help you," Yorgen Fenech told Rosianne Cutajar on 3 June 2019. There is no record of her replying 'same to you, sabiħ,' but would you be surprised if she did?
In August 2019, Rosianne Cutajar was missing Yorgen Fenech very much. He was abroad on a drugs rehab program. "Malta is waiting for you," she told him, ever confident that he would get back to her before he got banged up, but if he did, it must have been before his arrest 3 months later.
It's still incredible to me now how these people purport to be speaking on behalf of "Malta" with reference to the sea of money, drugs, sex and power they are drowning in. And they speak of "traitors" when referring to protesters demanding they resign.
While Daphne's sons fought for justice for their mother, Rosianne Cutajar was doing whatever it is she was doing with Daphne's alleged killer. She was taking money from him and speaking in his interests within the government, determined to ensure his impunity.
And her own impunity is being guaranteed by Robert Abela. He has learnt nothing from the past five years.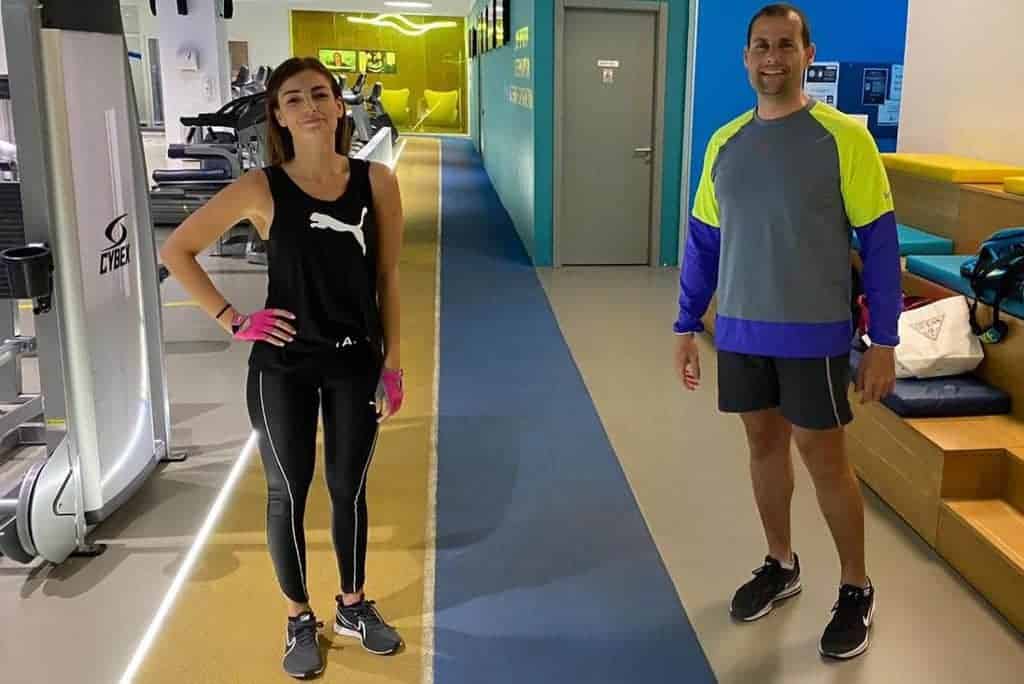 Have we learnt anything, though?
We're back at the screen thinking about lamb for Easter while the mafia runs our country and examining our conscience on whether disunity in the country is our fault after all.