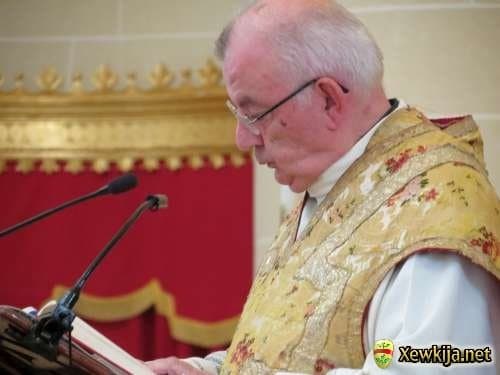 Press reports covering the continuation of the cases against two priests who sexually abused and in one case raped an altar boy in their care referred to the brief testimony of another priest.
That's Eucharist Sultana who was the Xagħra parish priest between 1974 and 2004. He told the court he knew Joseph Sultana (accused of molesting an 8-year-old altar boy) for most of their life. They're both from Xagħra and knew each other in the seminary.
Perhaps there should be some more context about this witness. Eucharist Sultana is suspended from the ministry because he too is accused of having groomed a teenaged boy with gifts in exchange of sexual encounters.
He's been suspended since 2018.
The story of Eucharist Sultana, told by this website at the time, also exposed doubts about the determination of the Gozo curia to combat child sexual abuse by priests. This website reported at the time that at least two senior clerics in the curia had known of the allegations for around two years before Archbishop Charles Scicluna was informed and Eucharist Sultana was suspended.