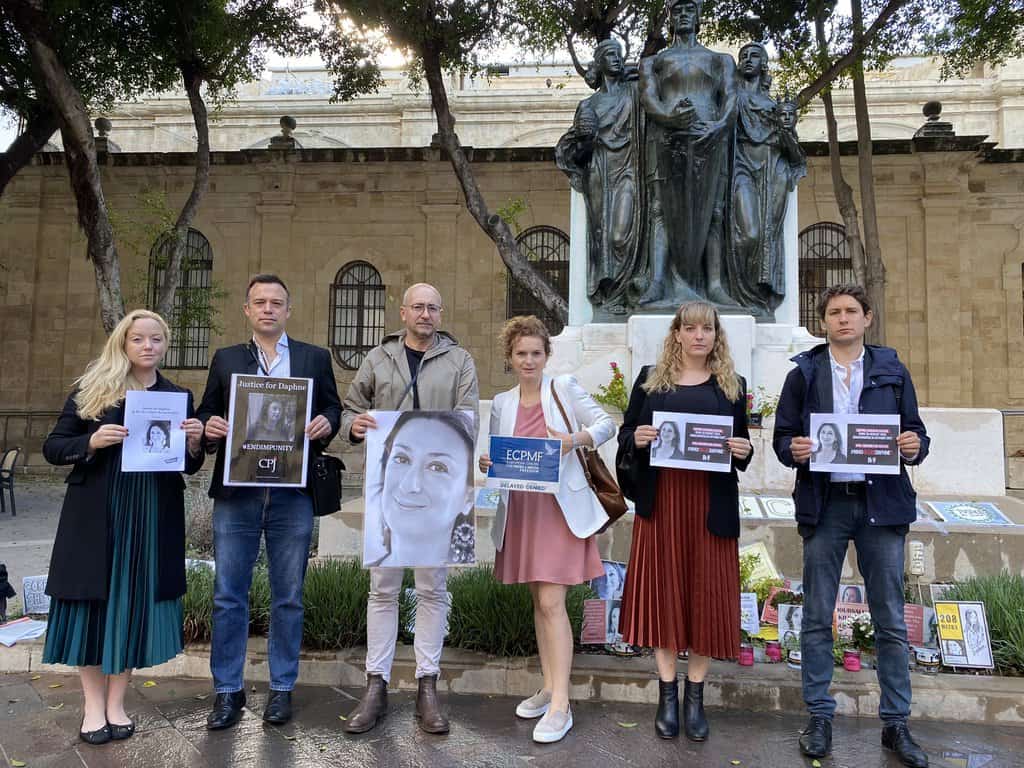 Representatives of free speech NGOs visited the protest site calling for justice for Daphne Caruana Galizia in Valletta this morning as part of their mission to Malta marking the 4th anniversary of her assassination. Representatives of ARTICLE 19, the Committee to Protect Journalists (CPJ), the European Centre for Press and Media Freedom (ECPMF), the European Federation of Journalists (EFJ) and Reporters Without Borders (RSF) are in Malta to meet with the government, civil society representatives, journalists, and other key stakeholders.
A statement by the NGOs said that "despite modest progress in some areas, the ongoing impunity for the brutal murder and broader systemic failings continue to negatively impact Malta's press freedom climate. The urgent need for justice and accountability for Caruana Galizia's assassination will feature prominently throughout the mission's conversations, including a call to establish an Independent Commission of Experts to implement the recommendations of the public inquiry into her assassination."
The international activists also said they are focusing on more recent attacks on journalists and media workers and ongoing concerns about journalists' safety, as well as the need for improved legislative measures to protect journalists and others against SLAPPs.