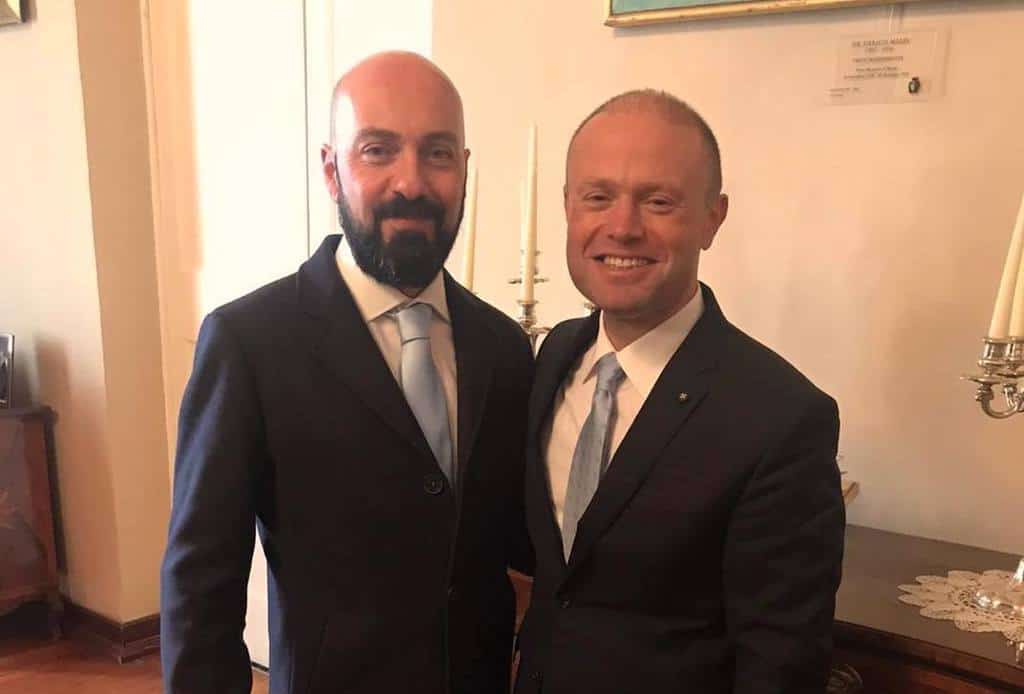 A libel court has found in favour of a journalist in a libel case brought by former Joseph Muscat senior aide Neville Gafà. The court ruled that the journalist, then Malta Independent on Sunday editor David Lindsay, had proven in substance that it was true that Neville Gafà pocketed illegal payments from Libyan people wounded in the civil war and seeking treatment in Malta.
Magistrate Victor Axiak also asked the police to investigate allegations made by some of the witnesses in the case, that Neville Gafà attempted to bribe them so they would not give evidence in the case. The magistrate took pains to point out that until a criminal court finds him guilty, Neville Gafà is to be presumed innocent of the attempt to bribe witnesses.
In two decisions in cases that Neville Gafà filed in 2016 when he was still a senior government official, the court explained that the journalist's defence that what he had written could not be libellous because it was true was very challenging for David Lindsay who now needed to prove what he had claimed.
The journalist produced his source Ivan Grech Mintoff who had testified how one Serraj Essa had told him that Neville Gafà asked for and was paid €1.75 million for 22 urgent medical visas that never materialised. One Ali Gamati told Ivan Grech Mintoff that Neville Gafà asked for and was paid €3 million apart from a further €3,000 for every issued medical visa. And one Osama Mohammed Zaidi told Ivan Grech Mintoff that while in Malta being treated for his war wounds Neville Gafà asked him for money which he could not pay. Zaidi was thrown out of the country before his healing was complete.
Seven other witnesses also gave evidence to the court testifying that when they were in Malta for medical treatment, Neville Gafà asked them between €2,000 and €3,500. When they could not pay him, they were forced to leave the country untreated or before their convalescence was complete.
The court said that the defence case of David Lindsay was "exceptional" in that the journalist had managed to prove the truth of the allegation that Neville Gafà illegally pocketed bribes for medical visas for Libyans.
A police investigation into the medical visa scam opened when the allegations were first made in 2016. In 2017 the police told the press the investigation was "ongoing". At the time, testifying in the court case that concluded today Neville Gafà told the court "… how 'hurt' he felt upon reading allegations that sick Libyan children were denied visas in place of others willing to fork out thousands to buy them".
In its decision today Victor Axiak's court said that the allegation about allowing sick children to go untreated did not make Neville Gafà's reputation any worse than the actions he was proven to have committed. Neville Gafà's libel cases were dismissed and he's to bear all the costs of the proceedings.
The police have never brought charges against Neville Gafà despite the horror of his crimes where he solicited and pocketed bribes from victims of a civil war that the Maltese government promised they would help in their most desperate need.
In December 2018 then prime minister Joseph Muscat defended Neville Gafà saying the official was doing "very good work" in Libya on the government's behalf. Neville Gafà's position in government was not confirmed when Robert Abela took on the job of prime minister in January 2020.
However, in a June 2020 inquiry into the pushback of surviving migrants on a ship that saw 12 migrants drown on the Easter weekend of 2020, Prime Minister Robert Abela confirmed Neville Gafà was still working for his government "in a limited way."