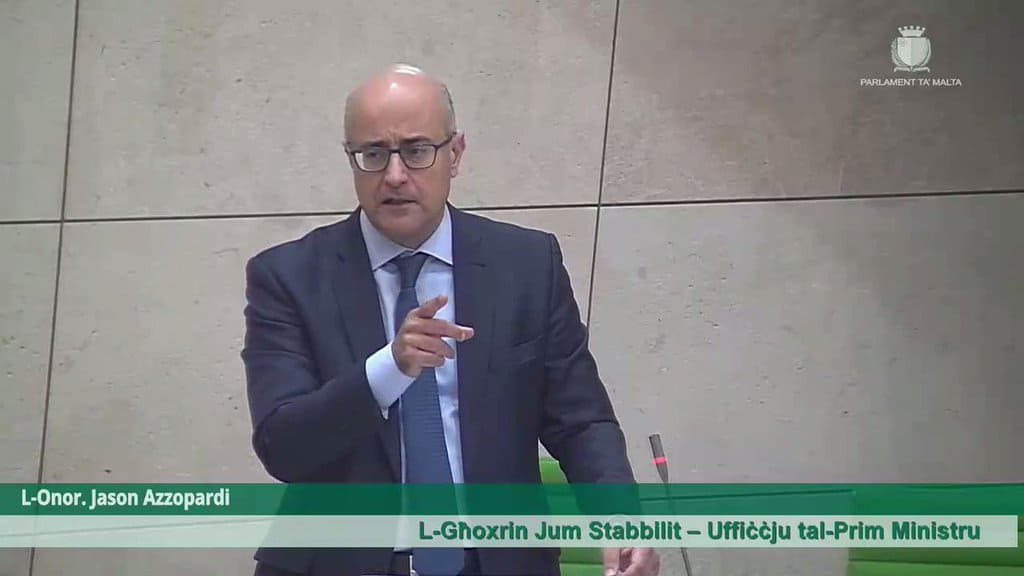 A regional court in Varna has ordered Jason Azzopardi to pay Christo Georgiev, owner of the defunct Satabank, around €3,000 in damages and court fees after Georgiev's SLAPP suit against Jason Azzopardi for remarks the then MP made in Parliament.
Jason Azzopardi had not filed a defence in this case. Speaking to this website Jason Azzopardi also confirmed he will forfeit the opportunity of filing an appeal and will not pay the sums ordered by the Bulgarian court.
Under Maltese law MPs are protected from any legal action for remarks they make in Parliament to ensure that they can speak freely without the threat of action against them by anyone from outside Parliament.
Jason Azzopardi told this website "I did not file a defence and I will not file an appeal because a SLAPP suit against our Parliament is in and of itself an assault on our democratic freedoms and I will never be complicit in an effort by any corporate bully to use libel tourism to silence the representatives of the people."
The Regional Court of Varna has in a similar case also found the author – Manuel Delia – responsible of defaming Christo Georgiev and ordered similar penalties to be paid to him. But that decision was then quashed on appeal. A similar case against Times of Malta is ongoing.
SLAPP suits are used by corporate bullies to cause a 'chilling effect', i.e., to intimidate anyone – typically journalists or civil society activists – away from participation in public discourse. This website is not aware of any precedent of a SLAPP suit against an MP for a speech in Parliament.
Satabank was the subject of press investigations into widespread breaches of money laundering laws. Jason Azzopardi referred to these investigations in a speech in Parliament which was the subject of a suit brought against him in Bulgaria by Christo Georgiev. Such a lawsuit would not have been possible in Malta where all MPs are protected from such action when fulfilling their duties as Deputies.
Satabank's operations were frozen in October 2018 and the bank was subsequently fined €3.7 million by the Financial Intelligence Unit. The fine was reduced by the appeals court to €851,000 after it ruled that FIAU fines had to be capped at 10 per cent of the bank's turnover.