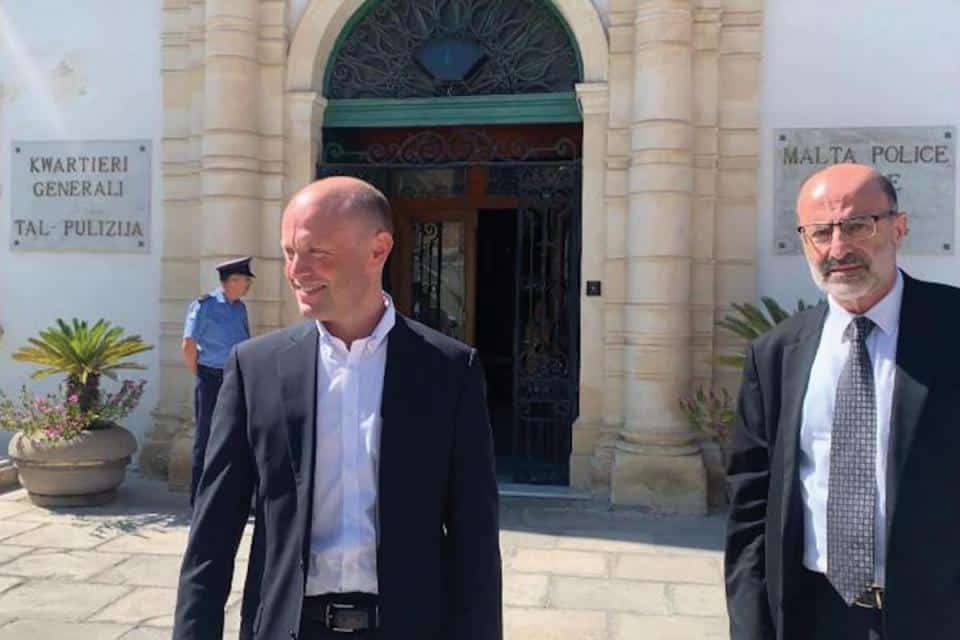 When Nadine Lia was appointed magistrate, many warned there would be many occasions where her family ties would put her in conflict with her independence or, as a bare minimum, the public's perception of her independence.
She's Paul Lia's daughter in law. Her father in law is the Labour Party's lawyer. He is a long-term close associate of Joseph Muscat. He advises Joseph Muscat on criminal matters as well. He was seen accompanying Joseph Muscat to the police headquarters when the former prime minister was called for an interview.
When Joseph Muscat sought to shut down Daphne Caruana Galizia's report that documents bearing his wife's name and physically held inside Pilatus Bank showed they owned Panama company Egrant he called Paul Lia to help him out. Paul Lia communicated with the police on behalf of his client, Joseph Muscat, asking for an inquiry to be opened. He practically defined the inquiry's terms of reference, surgically slicing the line that separated the facts the Egrant inquiry was allowed to explore and the facts it was forced to ignore.
Paul Lia had done a good job. The inquiry he had moulded acquitted his client, Joseph Muscat.
A separate inquiry, into the activities of Pilatus Bank in a broader sense, found reasons to prosecute the bank's owner and directors. It also found reasons for the Egrant inquiry to be reopened to explore aspects that might bring it closer to the truth and perhaps to a different answer to the one it has found so far.
That second Pilatus inquiry has been gathering dust for over a year. Repubblika, having lost patience with the complete lack of action after the inquiry was concluded, has challenged the police commissioner in court asking a court to order him to do what the magisterial inquiry already asked him to.
The magistrate who normally receives these requests is Nadine Lia, Paul Lia's daughter in law. Just because her father in law has a vested interest in the challenge being rejected, it does not necessarily follow that his daughter in law would comply with his wishes. But given the proximity of the family connection and the highly sensitive nature of the case with gross personal and political ramifications on Joseph Muscat and the Labour Party, there is no way Nadine Lia can be seen to be making a serene decision in the circumstances.
She's understood this in the past. She recused herself from the case of the phantom job given to Melvyn Theuma by Keith Schembri, for example, pronouncing those important words: justice must not only be done, but must be seen to be done.
She may wish to recall that maxim again.