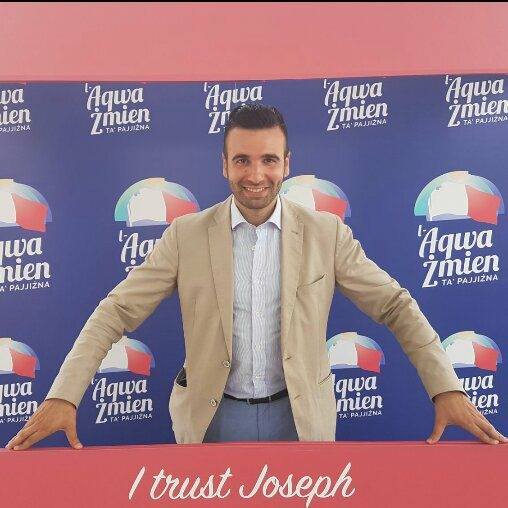 Jean Claude Micallef is pitching for the job to run the association of premier league football clubs saying in a Facebook post (because that's how job applications for senior executive positions are filed these days) words to the effect that he meant to rescue Maltese football from having "its reputation clouded".
I can tell you from personal experience that you can expect Jean Claude Micallef to say he didn't mean to write what you understand by that. A month after Daphne was killed, Micallef posted on his Facebook a nasty remark in the sense that one gets the death they earn because of their actions in life. Naturally I proceeded to call him out, rather forcefully. He sued me and argued in court that since he didn't mention Daphne there was no reason for anyone to think he was speaking about a journalist who had just been killed in a car bomb.
The court, just as naturally, threw his argument out and that was that.
When confronted about his comment that he wants to prevent premier football clubs from having their reputation besmirched, Jean Claude Micallef can be expected to argue that he wasn't referring to the consequences of Joseph Muscat's possible election.
If Micallef and Muscat are the last two options on earth for premier league clubs, they must be in a very unhappy place.
At one corner there's Joseph Muscat, prince of the night, OCCRP laureate as man of the year for corruption and organised crime, disgraced former prime minister, named in ongoing criminal inquiries, international pariah, and a walking red flag, that would not have been out of place outside the Petrograd Winter Palace, for anyone watching out for suspicious transactions and slippery lubricants for muddy money.
And at the challenger's corner there's Jean Claude Micallef, flip-flop extraordinaire, mediocre day-time TV quiz host, and inveterate self-promoter.
Fortunately, it's a choice I don't have to make. Either one will confirm one of my ill-informed, barely interested, prejudices about local football. Joseph Muscat as chief of the premier league clubs will confirm my impression that the sport is neck deep in corruption and bribery. Jean Claude Micallef as chief of the premier league clubs will confirm my impression that local football waddles with near comical mediocrity, utterly unmerited self-importance, village bumpkin pomposity that set against a benchmark on a stage of any other size exposes its blundering provinciality.
Knowing what I know of Jean Claude Micallef, if I'm asked, I would not recommend him for a job shuffling trollies at the Lidl car park. But if the football clubs hire him that would be their choice and it would not affect me one bit. Frankly who they hire should not be the business of anybody outside the clubs themselves which is why a job pitch on Facebook is so bloody odd.
It should come as a warning to the football club presidents that this very public controversy is a direct consequence of their ongoing flirtation with Joseph Muscat. While in theory the idea of hiring a manager to run their association is intended to professionalise their activities and to increase their commercial potential, their business has been plastered all over the formal and social media raising serious questions about the legality, rationality, and even the viability of their association.
Of course, while choosing Jean Claude Micallef may provide brief amusement for outside observers like myself, choosing Joseph Muscat would have grave consequences well beyond the limits of their sports. Joseph Muscat's return to public life would practically rub out Robert Abela's PR effort to convince the rest of the world he turned the page written by his predecessor as prime minister.
It would confirm more than an objective understanding of football as corrupt. It would refresh any objective appraisal of the entire country.