I received an email today from a Michael Joy whose signature says he is Executive Manager at Nexia International.
He was referring to my post of yesterday about Nexia International liking my tweet saying Nexia BT should answer questions from the European Parliament.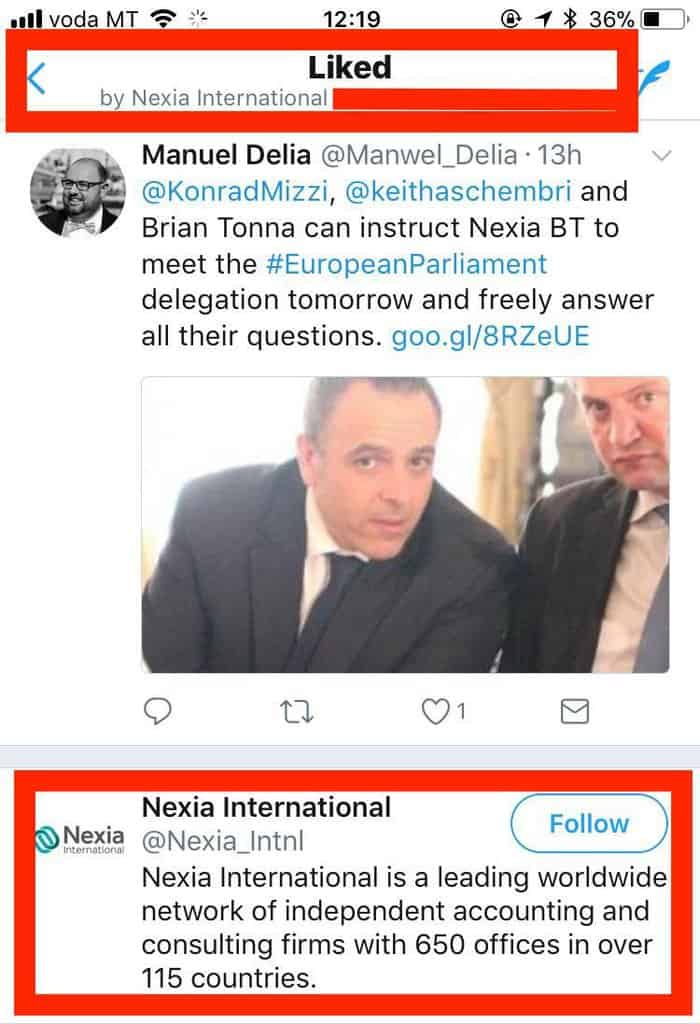 Here's the text of his email. Do notice the title:
RE: Urgent feedback required now !
Dear Manuel,
Following your Twitter post on Wednesday 29 November, regarding Nexia BT, Nexia International would like to make clear that we did not 'like' your tweet (shown below) and it does not express the view of Nexia International.
We have experienced some unusual activity on our Twitter account and are investigating whether our account has been hacked.
We would also like to state that Nexia International is a network of independent accounting and consulting firms. As such, Nexia International does not deliver services in its own name or otherwise, nor does it accept any responsibility for the commission of any act, omission to act by, or the liabilities of any of its members.
Nexia BT is an independent member firm of Nexia International and we are unable to comment on the activities of member firms. We ask that you contact Nexia BT directly with any inquiries.
Best wishes
Mike
It looks like "Mike" forgot to change the subject line on a panicky email he quite likely received from Nexia BT asking Nexia International what possessed them to like my tweet saying they, Nexia BT, should do what they rather would not.
They could have said some low-level handler in their marketing department did not appreciate the deviousness of their Maltese partner and thought they were being smart by clicking Like. But instead they actually said they think someone went through the bother of hacking an accounting conglomerate, not to leak evidence of money laundering, but to like a naughty tweet by Manuel Delia.
Sweet.
While the EP was grilling the prime minister, Brian Tonna was having a long lunch talking crypto-currencies at Portomaso. But more on that later.