Nexia International is the international network of accountancy and advisory firms that includes Brian Tonna's Nexia BT of Malta.
Yesterday I tweeted a link to my blog post arguing that Keith Schembri, Konrad Mizzi and Brian Tonna themselves should, if they have nothing to hide, instruct Nexia BT to meet the European Parliament delegation currently in Malta and answer any questions they may have on the Panama papers.
This was my tweet yesterday.
@KonradMizzi, @keithaschembri and Brian Tonna can instruct Nexia BT to meet the #EuropeanParliament delegation tomorrow and freely answer all their questions. https://t.co/IRElPzE5tF pic.twitter.com/k1UyWUZEwJ

— Manuel Delia (@Manwel_Delia) November 29, 2017
Nexia International liked my tweet, endorsing the argument that Nexia BT, its member firm in Malta, should not hide behind the excuse of professional secrecy but actually seek instructions from its clients (including Brian Tonna himself who says he is the owner of Egrant) to transparently answer questions on the Panama Papers.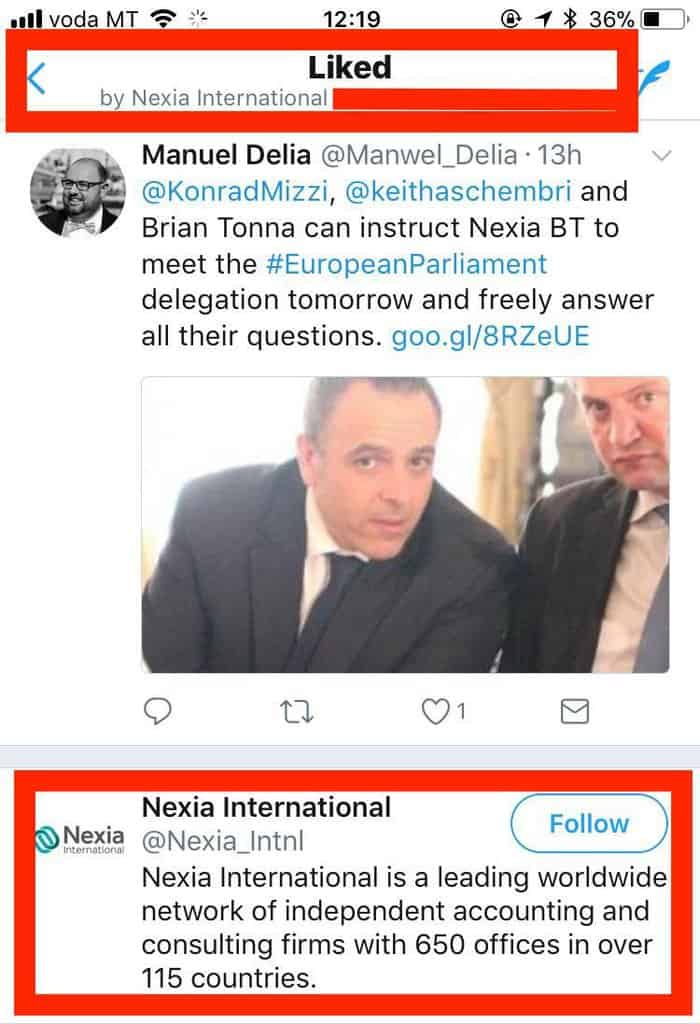 Perhaps Brian Tonna can now be persuaded by his international network partners to do the right thing?