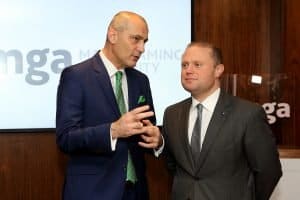 Instead of answering questions to a delegation that flew to meet him from the European Parliament, Brian Tonna of Nexia BT, accountant to the prime minister, former front-man for Mossack Fonseca, self-confessed debtor to his clients, proud owner of Egrant Inc in Panama, and one of the protagonists of the Panama Gang, treated Joe Cuschieri of the Malta Gaming Authority to a nice lunch in St Julians.
Nexia BT is not obviously connected to the gaming industry. Not obviously but some developments are afoot.
We need to look at some apparently isolated facts first.
Ostensibly Isolated Point Number One: A few days ago the prime minister declared the government is not considering accepting payments in crypto-currencies for the sale of passports. Does not mean the government is hostile to Blockchain. Au contraire, here they are in a statement assuring everyone the BOV's restrictions on crypto-purchases are "short-term". "The Government of Malta is already on record stating that it intends facilitating a regulatory framework for cryptocurrency-related activities."
Ostensibly Isolated Point Number Two: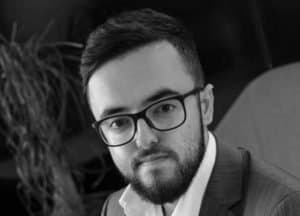 Bitmalta is a new lobby group set up here to promote blockchain technologies. Its chairman is Jonathan Galea who has a direct stake in the industry he lobbies for, as you would expect.
Jonathan Galea is Managing Director of Blockchain Advisory Limited, a company that advises gaming companies on how to move to blockchain technology, set up 'smart contracts' and accept payments using crypto-currencies.
Here he is writing an article on Malta Today for a presumably specialist audience. The medium is an odd choice, but there it is.
But Blockchain Advisory Limited is not just Jonathan Galea. It is a 50:50 partnership that Jonathan Galea is in with … You've guessed it: Nexia BT. Oh how small the world is.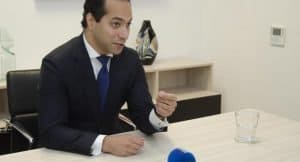 Ostensibly Isolated Point Number Three: Pilatus Bank is promoting on its website the adoption of a new technology for its banking. Its presentation is particularly vague. They don't write 'we now have a technology that allows you to deposit under a pseudonym'. That would raise flags.
Instead they throw in the fact that they are adopting Oracle Flexcube as their software platform. People in the know will understand what that means. Oracle Flexcube comes with a Blockchain Adapter in order for client banks to interface with Blockchain contracts.
Now just because you're using bitcoins to pay, or you're on a smart contract does not mean you can be completely anonymous. However if you're smart and if you're using  the right specialists you can avoid linking the identity details you create for your blockchain interaction with your identity in the real world.
If laundering money was easy, tax-dodgers and people hiding illicit revenue would not need specialist intermediaries. They would not need the Mossack Fonsecas of this world or any of their agents, like Nexia BT. But laundering money is not easy. It is a specialised science.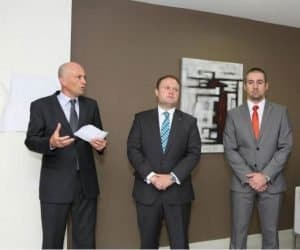 And the scientists are always on the hunt for new tools to help their clients avoid being discovered by law enforcement agencies.
In a normal world what Nexia BT are doing and what Pilatus Bank are doing need not be connected. But we cannot ignore the history of these two which they have tried to keep unconnected as far as we could see until the mud was washed from our eyes.
It looks like Nexia BT and Pilatus Bank are getting ready for their next chapter.