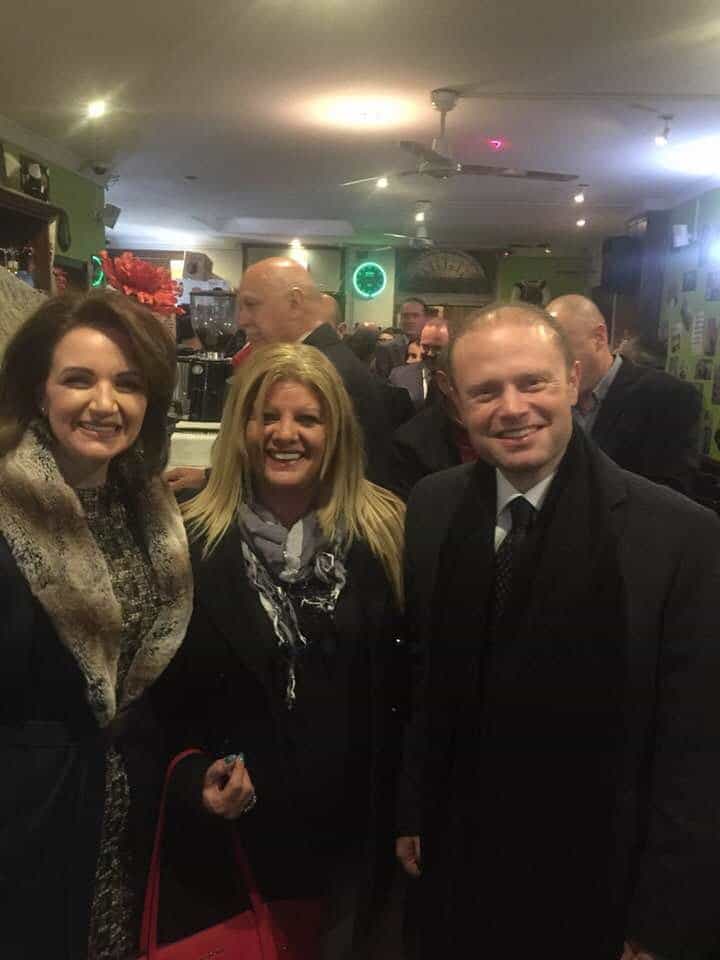 Antimafia Duemila, set up by the Giovanni Falcone and Paolo Borsellino memorial foundation, reported today last week's assault by government supporters on #occupyjustice activists laying flowers and candles in Valletta.
The assault, during which my wife Clemence Dujardin, was physically assaulted by two persons in Great Siege square, was one of a series of incidents where people claiming to be supporters of Joseph Muscat insult, shout and shove activists continuing the protest in Great Siege square by placing flowers and candles on the Monument facing the Law Courts.
Yesterday I was told that a few days ago, Daphne Caruana Galizia's own parents were verbally abused and physically assaulted by a father and a daughter in a separate but identical incident.
Antimafia journalist Maria Grazia Mazzola that works for Rai published this report today describing the physical assault on activists as an attack on democracy.
In her article, Mazzola asks whether the aggressors will remain unpunished. "If that's the case this will be the umpteenth and extremely dangerous signal from the Maltese authorities that would justify the hate that persecutes all those who dare criticise the government by demanding truth and justice. That is the same campaign of hate that mercilessly brutalised Daphne Caruana Galizia before and after she was killed and her family".
Mazzola also writes about reports about how 5 weeks after unidentified investigators told The Sunday Times the arrests of those who commissioned the assassination of Daphne Caruana Galizia were imminent, no further news of these arrests has emerged. "Just propaganda. News which is not news and has yet created the impression that the matter is closed. It is not closed. We don't know who commissioned the car bomb of 16 October 2017".