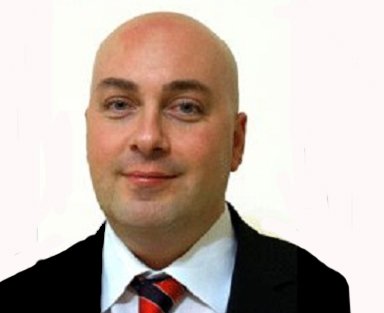 If Michelle Muscat can get it, why not Neville Gafa'?
He should also be considered for the Elie Wiesel Humanitarian Award for ferrying wounded casualties from the Libyan war to Malta for medical treatment. There's the Nobel Peace Prize for mediating between the Libyan government and warlords. And perhaps the Oscar for best actor in a supporting role for his poker face when contradicted with all the lies he forgot he said.
It would seem that Neville Gafa's greatest achievement is having been to primary school with Joseph Muscat.
That relationship is so strategically important that it does not even matter to him whether he actually gets a salary.
As Mario Cutajar, Cabinet Secretary and head of the civil service, explained to Times of Malta today, Neville Gafa' is no longer actually paid a salary by anyone. He is not an employee of the government. He is not a consultant of the government. He is not a contractor with the government.
He's a "volunteer" a term that should apply to people who give something to the community without expecting compensation.
The fact that Neville Gafa' is no longer collecting a salary after Chris Fearne ordered him fired from the organisation that was paying him in exchange for nothing, does not make him a volunteer.
He is still being compensated by the only currency he is interested in: access.
If this was anywhere else in the world Neville Gafa' would be a serious security threat. He is inside the Auberge de Castille with free access to state secrets and documents of national security and import. And yet he is not bound by the Official Secrets Act, nor by the code of ethics for the public service, nor even by the basic requirements of employment law.
And this is not letting in the gardener without checking his papers first.
Neville Gafa' goes to Tripoli on holiday, by his own account. He meets government Ministers of others countries — Libya — because he calls them his friends. He stumbles on warlords in the street, accused by the UN of war crimes and atrocities and known for acting outside the law of any state on land and on sea, and chats with them at a table. That's perfectly ordinary for him. He had told the local press "it's nothing serious".
There's a lot of jest on the internet about the word Mario Cutajar used: "volunteer". I have been chided this morning for assuming Owen Bonnici is an idiot as if that was some form of endearing mitigation for falling far short of the basic requirements of his job.
So I won't repeat the same mistake with Mario Cutajar. Not an idiot. This is not funny, Mr Cabinet Secretary. You have just admitted to know that an individual is being given access to the inner halls of the Auberge de Castille everyday without any form of security clearance.
You are also aware from the public record that his connections are a security threat.
How can you let this happen? How is it you prefer we laugh at you for misguided irony in calling someone who is clearly up to no good a "volunteer", when you should be instructing the security officers that report to you at the gates of the Office of the Prime Minister to take away this man's access card and call the security service and the Libya desk at the foreign office so they can debrief him on what he's been up to telling everyone he's a special envoy of the prime minister?
Or do you know that he is a special envoy of the prime minister? Is that now, what you meant by 'volunteer'?
Stop laughing. This is bad.