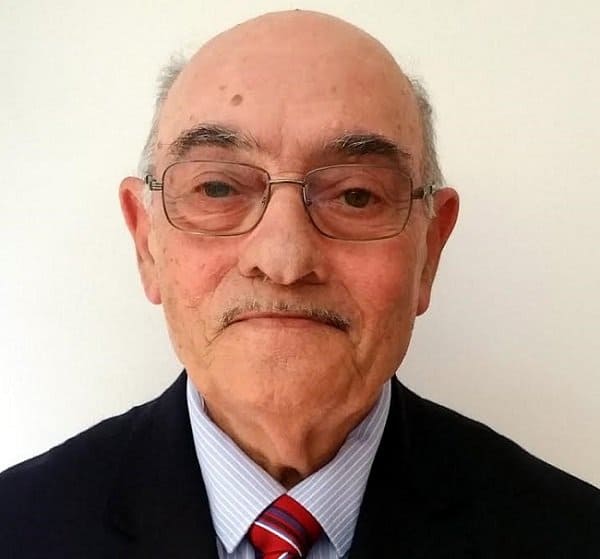 There are times when I wonder if I'm the only one to be shocked. And then very quickly I stop caring anymore.
Take Carmel Degabriele's annual report tabled in Parliament this week. He is the regulator of the passport sales program and the law obliges him to report on a yearly basis on the workings of the scheme. He does not run the scheme or promote it. He's supposed to make sure it complies with the law.
Two major points from his report rightly hit the press.
First, he suggests that the identity of acquirers of Maltese citizenship by payment is kept secret. Not that it's public knowledge now. Right now the list of purchasers of Maltese citizenship is shuffled with persons who marry into it or inherit it from Maltese ancestry or acquire it after having lived here a couple of decades. It is alphabetised by the first name so it stops you picking out the families who get Maltese citizenship as a package deal.
When freedom of information requests are made to understand who is calling themselves Maltese around the world, they are turned down. Carmel Degabriele is quite proud of that actually. He says as much in his report.
He now suggests the publication of the names of citizenship by purchase is banned altogether and their identity is kept secret. 'Not that applicants have anything to hide,' he insists. It's just to respect their privacy. Of course, anyone else who acquires Maltese citizenship by normal, civilised means that do not involve a million euro bill is not deserving of the same right of privacy according to this genius.
Then there's his second point. Carmel Degabriele is frustrated with Maltese banks that insist on due diligence on customers buying passports. They shouldn't be bothered with that, he says, because after all Henley and Partners' due diligence methods are world famous.
This is a detachment from reality that is beyond belief.
Perhaps Carmel Degabriele has missed what the world really thinks of Henley and Partners. He can start by reading the UK House of Commons report on disinformation and 'fake news'. Section 6 is interested in how SCL manipulated elections with the hidden hand of Christian Kalin, Chairman of Henley and Partners.
What the world thinks of "Mr Passports" is that he is a smooth operator, manipulating prince of darkness who has managed to take over banana republics around the world and monetised their entire heritage and recognition by the rest of the world as sovereign states.
And what the world imagines people purchase passports for is because the passports people are born into and the history their original identity carries will not let them get away with what they're looking to get away with.
Perhaps Carmel Degabriele should be speaking to operators in other business sectors and wonder how they would feel if they could have a regulator speak on their behalf to force the banks to accept their money with no questions. These are legitimate businesses driven to madness or to paralysis or to bankruptcy because banks are imposing controls and procedures imposed on them in turn by ever less trusting correspondent banks in the rest of the world.
Does Carmel Degabriele wonder what causes that pressure on our banks? The existence of the IIP. Malta's willingness to accept the money of billionaires who may — as he puts it — have nothing to hide, but wish to hide it anyway. They want to hide their country of origin and their original identity and create a new one in Malta. But they don't want anyone to know about it.
Our banks are in serious trouble as it is which Carmel Degabriele clearly has no appreciation of. They are under constant suspicion of handling dirty money. They have been driving everyone insane justifying with heaps of documentation all sorts of perfectly ordinary transactions. They have been cutting off correspondence in different currencies and with different countries. They have been driving business costs up and eating into Malta's competitiveness.
And most of this is because of the passport scheme: because of the reputational damage, it causes us every time someone finds out about billionaires dodging the scrutiny of the world with our secretive complicity.
It will not end. Only a few days ago I visited the front door of the basement apartment in San Ġwann marked 9A and 9B with a shared door for both 'residences'. In 9A there's supposed to be a Russian tycoon owning a chain of sportswear shops and in 9B — same door, different number — an Emirati property mogul worth absurd amounts of money. These two are supposed to be sharing a boarded up underground flat in San Ġwann. Neighbours say they never saw them. Told about the wealth of the Emirati guy, a neighbour asked if he was single.
That's a lie. It's against the law to lie about living in Malta, even as it is written. Carmel Degabriele is the regulator of the law and he's supposed to be stopping just this sort of practice. Instead, he is arguing for stricter secrecy to make it harder for someone like me to find out about this.
Well, it's not just me. This apartment in San Ġwann is of interest to journalists from across the world because these dodgers who lie about living together in San Ġwann might very well be lying about a whole lot else. And the government of Malta that covers for them their lie about living together in San Ġwann might very well be covering up for a whole lot else.
Which is why the banks are not so impressed by Henley and Partners' "world-renowned" due diligence standards. And by the way, the only great reviews about the excellence of our due diligence systems when we give our citizenship for money are published by the less coy among the successful acquirers of our passports and Henley and Partners itself.
Carmel Degabriele should know better than to be as impressed as l-orizzont often is by this glitzy PR.
The real issue here is if the regulator set up by law acts in the interests of the promoters of the scheme, who is checking it functions within the law?
I don't want to make it personal though Carmel Degabriele might be feeling it is. He comes up the ranks of the civil service ingrained in the culture that serving the government and implementing its policies is his central mission. But his role is different now. His loyalty is not supposed to be to the policies of the government of the day. His loyalty is supposed to be to the law.
If it is, I'd still have major objections because after all I wholeheartedly disagree with even the notion of selling our citizenship for money. But Carmel Degabriele is complicit in the institutional fraud we perpetrate when we 'close an eye' to applicants lying about living here.
In the meantime, because we're so busy putting passports in DHL envelopes to people who never come here, immigrants with a true commitment to Malta are given the cold shoulder.
Just this week an American who set up a business here employs people, had his children graduate through schools here and over five years has made Malta his home, has been denied citizenship. Get yourself a million in cash and we'll think about it. Actually, if you get us a million in cash you can do away with your business here and all the rest. We don't really care about that. We just want the million.