Statement by #Reżistenza: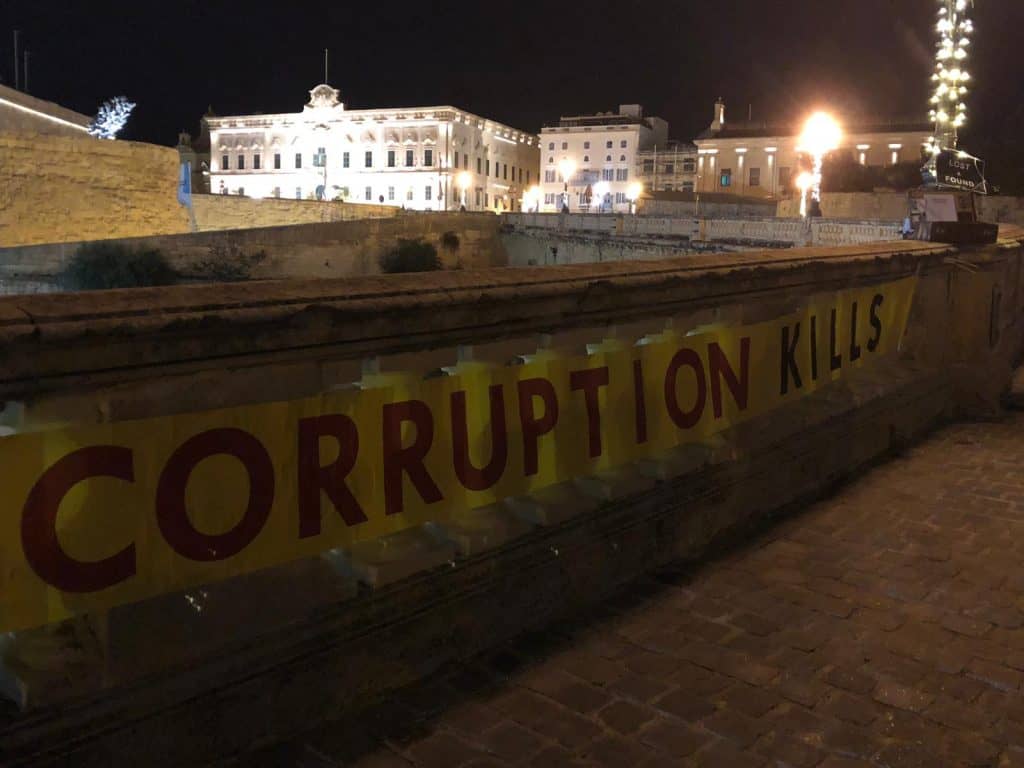 Malta is infested with corruption
All Maltese agree that corruption affects each and every aspect of the social and administrative life of our country, but few condemn it and strive to stop this abuse. On the contrary, many hold that corruption is a catalyst for economic well-being and prosperity for all.
We remind our politicians that they are our servants. They are paid from our public funds to promote the common good. We expect them to work without hesitation to uncover corruption and create institutional mechanisms and a culture of law observance that prevent corruption. Our politicians have certainly failed us on this matter. Many among them are indeed promoters or accomplices in acts of corruption. To these we say that we shall never forget the damage they're doing to our nation. Their place is in jail.
The immoral practice of favours dished out to the ordinary citizen is used in a calculated manner to ensure popular support and to make sure that the common citizen does not envy those who benefit from big acts of corruption. Anyone who accepts to benefit from small favours ratifies the big acts of corruption. It's one system. It's corrupt from top to bottom.
You cannot be an honest person if you accept favours from politicians. Favours from politicians amount to theft. Favours done by politicians amount to corruption. One cannot be an honest person without protesting against corruption. You cannot be an honest person if you teach your children to ask favours from politicians and to remain silent when faced with corruption.
Corruption perverts. Corruptions steals. Corruption kills.