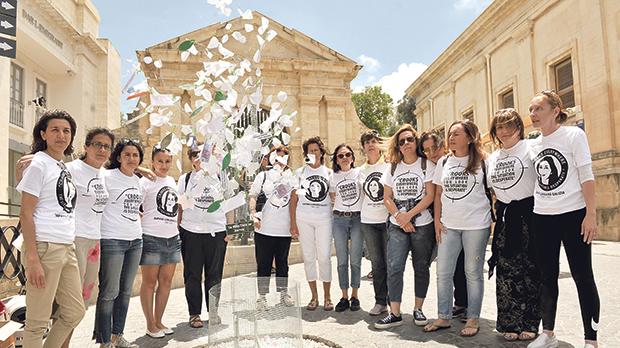 From my article in The Sunday Times today:
"Now, a year later, the Prime Mi­nister is having to acknowledge the campaign of Occupy Justice, albeit reluctantly. He has painted himself into a corner and has been played by some very smart women. The matters they raised caught the attention of the Council of Europe, and it expressed concern that Malta's institutions were entirely inadequate to deal with a case of such import.
"That is when, over the objections of government representatives at the Council of Europe, the Venice Commission was brought in. That is when the government realised the state of affairs could prove embarrassing. They chased the Council of Europe's request with one of their own, pretending to the world they had proactively invited over the Venice Commission.
"Now Joseph Muscat can no lon­ger afford to ignore the call for the reform of the roles of Attorney General and Police Commissioner. He has been forced to promise to make the changes that Occupy Justice demanded within days of Daphne Caruana Galizia's killing."