A few days ago I wrote about a decision by Consuelo Scerri Herrera who is now the last word on cases appealed by people convicted by lower courts. That article was about the case of Charles Le Brun acquitted on appeal for pocketing VAT collected from his customers on the basis of a technicality, not even his lawyers thought of.
Four days ago Consuelo Scerri Herrera let another man dodge punishment given by a lower court. The case involves Pierre Darmanin who was briefly in the public eye last October when La Repubblica reported he had had phone calls in quick succession with Daphne Caruana Galizia, her alleged assassin Alfred Degiorgio and Economy Minister Chris Cardona about a year before she was killed.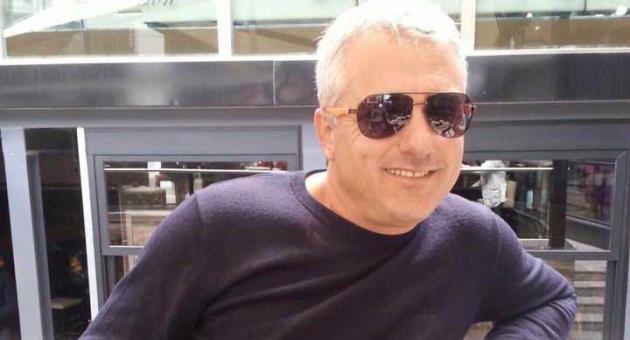 In providing background on Pierre Darmanin, Italian investigative reporting organisation IRPI also reported last October of his connections in the criminal underworld. Though charged for smuggling in the past, he had been acquitted. He bought his fishing boat from Gordon Debono, charged in Catania for fuel smuggling. He is recognised in the roaring grey trades on the Valletta waterfront.
Judge Consuelo Scerri Herrera's decision earlier this week is not connected with Pierre Darmanin's alleged connections with smuggling or with his tuna fishing activities.
The decision is about a sentence from April 2018 against Darmanin given by Magistrate Donatella Frendo Dimech. In that decision, Pierre Darmanin was convicted of harassment and causing fear that violence will be used against his victim. He was sentenced to pay a fine of €8,000 and a restraining order was issued against him.
There was something else that came out of that April 2018 decision. At the time of his conviction, Pierre Darmanin was on probation from another sentence he had from 2014.
In November 2014 Pierre Darmanin was found guilty of theft of water from the State. It wasn't much water: apparently, it was less than 2 euro worth of water but the law is quite strict on water thieves who cheat the State and steal public water.
If you steal public water the punishment is of at least 5 months in prison. If the value of the water you steal is less than €23, that punishment cannot be longer than 9 months. But it still can't be shorter than 5 months in prison.
But the court at the time decided to use the law on probation and discharged Pierre Darmanin on condition that he does not commit another crime within two years.
He appealed that decision. The Court of Criminal Appeal considered his appeal and disagreed. That was Judge Giovanni Grixti who confirmed the lower court's sentence of conditional discharge: no prison unless another crime is committed within two years.
Well, another crime was committed within two years and it was a serious one, serious enough to merit a restraining order. That's why in April 2018 on top of his €8,000 fine he was also ordered to serve the minimum prison sentence required for the crime he had been convicted for but discharged on condition he committed no further crimes.
So Pierre Darmanin appeals again and this time he's in front of Consuelo Scerri Herrera.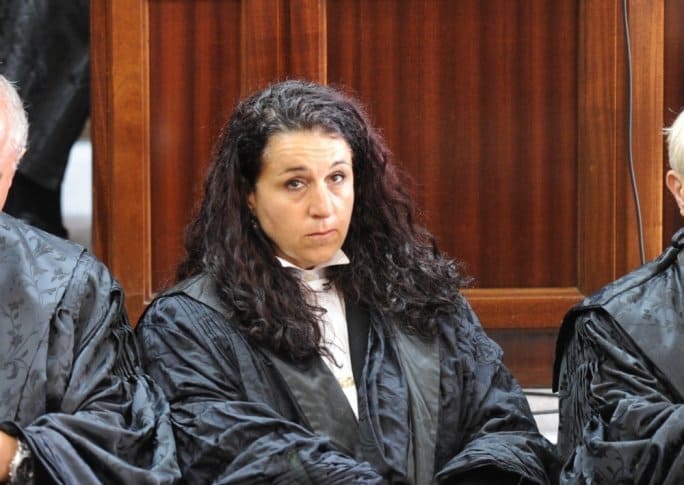 Her decision takes 7 pages to define the word "may" in the law and then finds a provision in the law that says that "the court may for special and exceptional reasons to be expressly stated in detail in the decision" give a punishment which is less than the law requires.
I say she finds that but then she gives no special or exceptional reasons, let alone both special or exceptional ones, to let Pierre Darmanin off the hook when three other courts before had already taken into account the fact that it wasn't a lot of water than he had stolen.
It's true it wasn't a lot. That's why he was put on probation instead of being sent to jail. That's why his appeal was turned down and his probation order kept in place. That's why when ultimately he broke the conditions of his conditional discharge the minimum punishment of the law was applied.
This is a decision of the Court of Criminal Appeal which makes it the last word on the matter. Once again Pierre Darmanin is having a laugh.