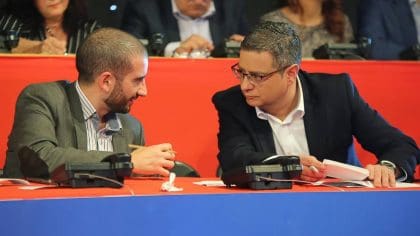 There were two interviews on the online newspapers today. The Times of Malta interviewed Adrian Delia. The Malta Independent interviewed Mark Anthony Sammut.
Watch them both.
The topics covered in the interviews have been extensively covered in the press, including this website over the last several days. And the online newspapers themselves summarise the content in their own reports.
But this not comment is less about what they said and more about how they looked saying it.
I would therefore only add one thing. One of the interviewees is the Leader of the Nationalist Party. The other is a Gudja Local Councillor.
With all the due deserved respect to the Gudja community — and they deserve all the respect in the world — this country would be better off if the roles were inverted.