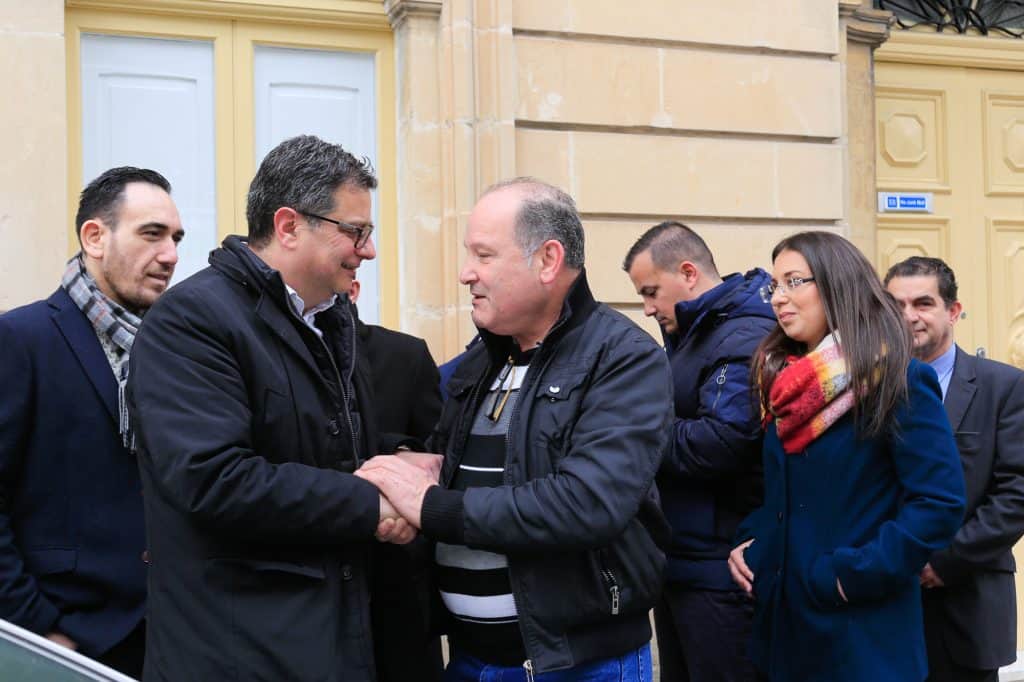 The PN's sectional committees in Mosta and Paola issued declarations that are highly critical of the headquarters of the party demanding that instead of trying to explain away the recent electoral losses, party elders should be assuming responsibility for their failures.
They follow the more urgent clamour from the Gozitan party activists who went ballistic over the attempt to do away with their selected candidate for cooption Kevin Cutajar to reward instead, the darling of the party's administration Jean Pierre Debono.
There are many reasons why these are important signs of a sea change, a paradigm shift in the reality within the PN. One of them is the fact that in these committees Adrian Delia enjoyed majority support which he has now lost. A new leadership election would likely not shortlist Adrian Delia for a final runoff between the last two.
There's something of even greater significance. The Mosta, Paola and earlier the Gozo committees have shattered the myth that there was some regional rejection of Adrian Delia concentrated around Sliema and San Ġiljan. If activists from the tenth district were the first to express reluctance, they were far from the last to turn.
It is a myth that the leadership of Adrian Delia has created a north-south divide in PN party activists, or an English-Malti divide, or a Daphne readers-and non divide.
The tide has turned. A year ago Adrian Delia dodged votes in the Executive Committee or the General Council for fear of too small a victory that might confirm just how large the minority that would not follow him is.
The present situation is altogether different. A ballot now would likely reveal just how large the majority that wants him to leave is.
The only way he could survive a ballot is if he had Labour Party supporters participate. They would keep him there forever, embalm him and make him give blessings by tying his right index to a hidden string.
This morning I commented that for every action, party HQ has found an equal and opposite reaction. Expect loyalist committees to be dragooned into approving counter-motions of adulation of the great leader.
But they're sounding increasingly like that guy, Comical Ali, sometimes known as Bagdad Bob, who in 2003 gave press briefings every day about how the great Saddam Hussein was destroying using only the heat in his eyes the world-wide alliance invading Iraq. He was dropping British and American planes just by looking at them. He was defeating armies marching up from Basra merely by farting in their general direction. When the sounds of artillery hitting Bagdad could be heard from his office, he said they were fireworks celebrating Saddam's great victory.
Saddam was already hiding in a hole somewhere. You can talk the big talk. But you can't change reality with mere conversation.