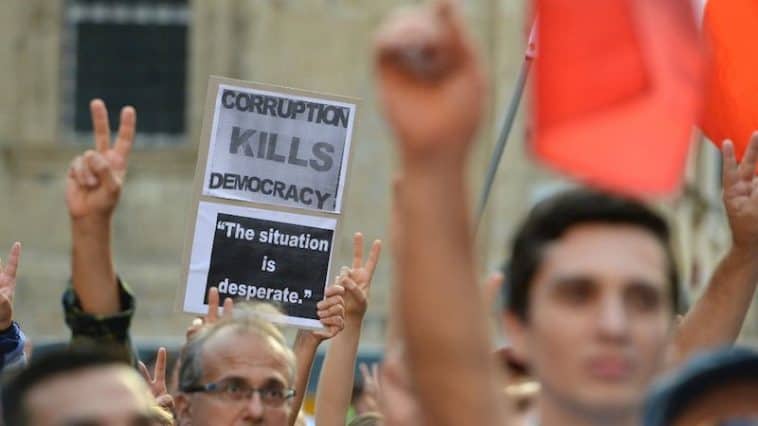 The need to fix Malta's governance framework was 1 of 3 priorities identified by the European Commission for Malta to deliver on the "stability program" as an EU member state. The stability program measures compliance with economic policies of the countries in the EU and identifies weaknesses that need adjusting to ensure economic stability into the future.
In a letter to the government today, the EU Commission says that Malta must "strengthen the independence of the judiciary, in particular, the safeguards for judicial appointments and dismissals, and establish a separate prosecution service."
The advice has already been brought up by the Venice Commission of the Council of Europe that found that Malta's method of selecting judges is not consistent with contemporary notions of democracy. And it was repeated by the Committee on Justice and Human Rights of the Council of Europe that approved a resolution for the Parliamentary Assembly of that body calling on Malta to freeze appointments of new judges until reforms are implemented.
In the meantime, the issue has been raised by NGO Repubblika in a court case calling on a freeze on judicial appointments until reforms are conducted. The case is due to go to the Court of Appeal that will hear the government's appeal on the lower court's decision that Repubblika had a right to argue the subject in court.
The European Commission today also demanded more effort to detect and prosecute corruption and strengthening the anti-money laundering framework.
The observations of the European Commission on Malta's rule of law weaknesses in a document on economic policy highlight the risks of ignoring the rampant impunity for corruption in Malta and state interference in the independence of the judiciary to allow that impunity to persist. The Commission in facts states that "a strengthened governance framework, including effective judicial and anti-corruption enforcement, is a prerequisite to obtaining the full benefits of investment."