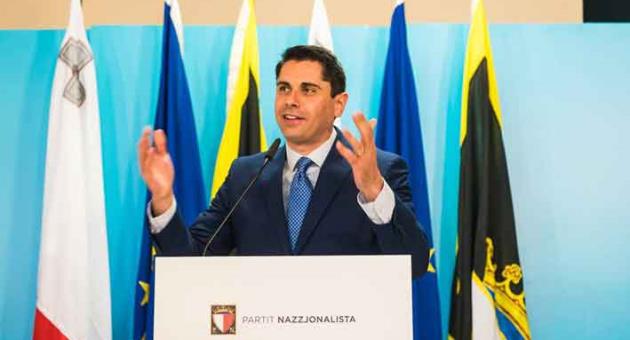 Two Gozitan voters have filed a judicial protest against the Nationalist Party calling on them not to co-opt Jean Pierre Debono to the Parliamentary seat vacated by David Stellini.
The voters, Mariella Mercieca and Daniel Cilia, said in their letter that the vote on Saturday morning that chose Jean Pierre Debono over Gozitan candidate Kevin Cutajar was null as it allowed two people ineligible to vote to cast their ballot. That was David Stellini himself who was supposed to have lost his right to vote upon resigning from Parliament and party Treasurer David Camilleri that had only observer status in the Executive Committee.
Mariella Mercieca and Daniel Cilia also complained that in casting their own votes Jean Pierre Debono and his wife Kristy Debono breached the party's rules on conflicts of interest.
Mariella Mercieca and Daniel Cilia said that as a voter in the Gozo electoral district she has a direct interest in who is co-opted to represent her in Parliament and choosing Jean Pierre Debono would cause her prejudice that cannot be fixed.
The judicial protest calls on the PN to call a new Executive Committee meeting to choose a co-opted candidate in conformity with the party's statute. It also holds the party responsible and reserved the right of further civil action.
The judicial protest was signed by lawyers Amadeus Cachia and Damian Cassar who work in the law office of former PN MP Franco Debono.