The regulator of the passports sales scheme found that what Jean Philippe Chetcuti bragged about when speaking to M6 TV journalists could not have happened. He does not have a 100% success rate when applying for passports. And, the regulator says, it's "implausible" that he could do the nudge, nudge, wink, wink thing he said he could get a Minister to tell him how to squeeze through an applicant with a criminal record the passport applications sieve.
The regulator didn't say he thinks what Jean Philippe Chetcuti did was harmless. He's careful to insist that the fact that the man behind the blurring on the TV screen is Jean Philippe Chetcuti is something which is not in his power to verify. He's not a policeman after all.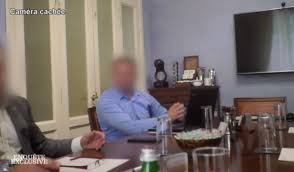 But the regulator is prepared to assume it was Jean Philippe Chetcuti who said he could do miracles for an African billionaire with a criminal record by tugging on his old friendships with his school van buddy Joseph Muscat and his law office junior Owen Bonnici. Not to mention Julia Farrugia, buddies with his wife. On that assumption, the regulator thinks Chetcuti is a rotten bullshitter who has brought the "IIP scheme" to disrepute.
So, the regulator thinks Jean Philippe Chetcuti over-sold the scheme. He blabbed, prattled and yakked like a second hand car salesman. And that's not a great thing.
The regulator however says the approval process is built in such a way that it makes what Jean Philippe Chetcuti promised unlikely. He goes on to suggest changes to make the prospect of passing an ineligible candidate even less likely.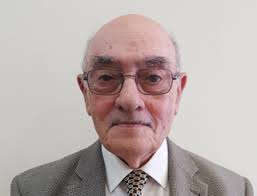 But the regular – Carmel Degabriele – has a problem he does not own up to.
The opacity of the scheme creates the opportunity of wrongdoing and protects it from public scrutiny. This is what allows Jean Philippe Chetcuti to promise what Carmel Degabriele says is not very likely. And frankly Carmel Degabriele cannot be sure as he himself admits obliquely in several points in his report.
If no one is in the room when Jean Philippe Chetcuti and one of his buddies with Ministerial authority speak in code about ongoing applications to help an unlikely candidate obtain a Maltese passport, an ex post review of the documents by the regulator is not going to show up anything.
These people may be corrupt but they're not idiots. It's moderately insulting for the regulator to assume they are. But it's far more insulting for him to assume we are the idiots for accepting this poor excuse for an internal investigation.
Carmel Degabriele can do much more to crack the wall of secrecy. He could have started by checking the addresses Chetcuti Cauchi's clients gave the government to prove they have lived in Malta before they acquired a Maltese passport.
I know of one of their clients: Fahdi Mehio. He's an Emirati construction magnate who endorsed Chetcuti Cauchi's services in their brag-fest of a brochure. He also told the government he lives in Triq is-Sebuqa, San Ġwann. I went around with a photo of him asking his supposed neighbours if they had ever seen him. None of them had. He was supposed to be sharing a boarded-up basement with a Russian sportswear outlets tycoon, also never seen.
Mhux hekk!
Carmel Degabriele does not see himself as a regulator, not what the rest of the world understands with the term anyway. He argues in his report that the provision empowering the Minister to give passports to criminals should be removed. He is not interested in good governance when he says that. He specifically says the legal change is needed so that "detractors of the scheme" (that's someone like me, say) shut up about it.
Carmel Degabriele is someone who in the past proposed that the government stops publishing the names – the names, even – of people who buy Maltese passports. Not that listing passport acquirers by their first name and shuffling them with people marrying into a Maltese passport or graduating to one by inheritance amounts to any form of transparency.
But even that was too limpid for Carmel Degabriele. Why? Because of detractors of the passport scheme like me who go around checking if they're giving passports to criminals.
He swears by the due diligence processes that look into applicants. He may or may not be right. From here it's hard to tell. But it's enough to say that at least 5 passport acquirers ended into deep legal trouble in other countries they went to pretending to be Maltese while they set up tax-dodging, money-laundering, criminal enterprises of shocking proportions.
Jean Philippe Chetcuti has appealed an order by a magistrate for a magisterial inquiry into his conduct to start. Because he would. Because he'd rather not be the suspect of a criminal inquiry that, if he's right, would clear him. He'd rather leave the shadow hanging over him permanently, assured that his buddies – the ones he bragged about on French TV – would arrange for the police to stay away from his arse.
Meantime, to whitewash the whole mess, Jean Philippe Chetcuti's buddies hired Carmel Degabriele — the so-called regulator — who is as independent as the power of those who asked him to make this report to throw him out when his term is up.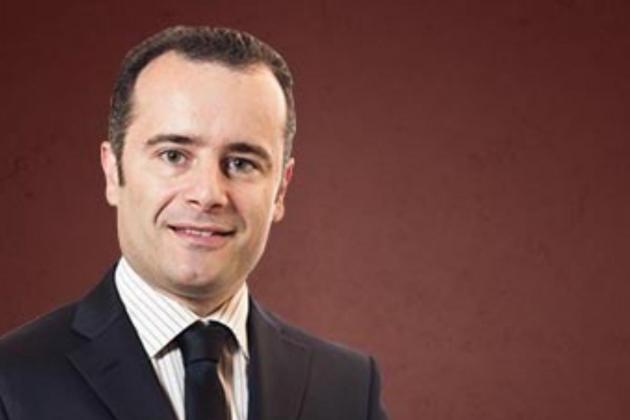 Remember one thing. If we don't have a passport selling scheme, we don't need a regulator for it. One question to ask is what would Jean Philippe Chetcuti do if he were not selling passports. The other question is what would Carmel Degabriele do if Jean Philippe Chetcuti was not selling passports.
Bugger all, I should imagine.