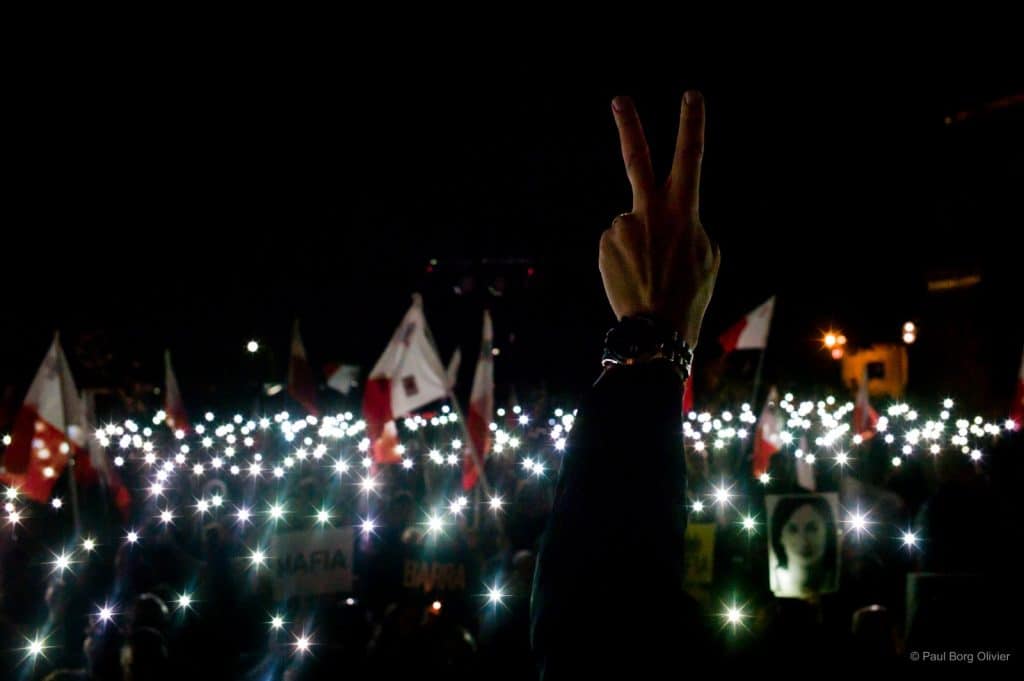 Joseph Muscat's corrupt regime bound crooks together with the cement of mutual blackmail. It was strong like a fasces, seemingly indestructible. But we held out hope that if we were there when a crack appears, it would all come tumbling down.
It seems it fell to a dog from the K9 unit, an un-compromised, uncompromising public servant who nabbed a murderer without fear of consequence.
A secret long known and long ignored came out in the open and the edifice started to collapse.
We are seeing the change happening in front of our eyes. But we were not in the business of destroying. We're in the business of building.
We celebrate no victories today. We walk by a landmark we always hoped would come by and sometimes feared would never do so.
But our work is only just starting. Let's gather tonight and start together the rebuilding of our country.
I have the privilege of speaking this evening. I'm going to switch off for a bit to get that done.