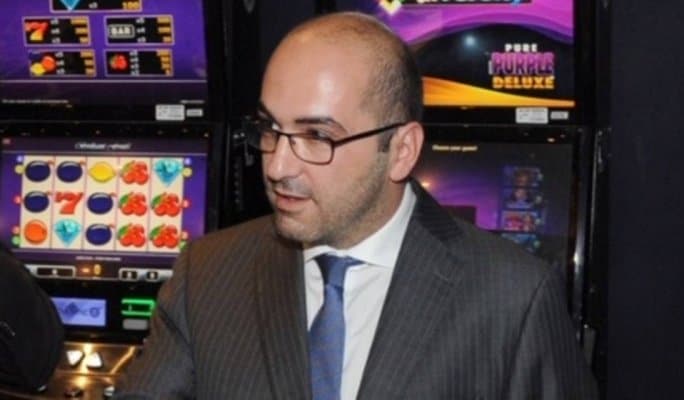 La Sicilia reports that Yorgen Fenech "is not entirely unknown" to Italian authorities. "Quite the contrary". He was wanted by the mobile squad of Catania's anti-crime section that has investigated him for some time for match fixing and illegal betting on football matches. The investigation code named "treni del gol" has led to initial criminal proceedings against the former president of Catania football club Nino Pulvirenti and other club officials.
Following the conclusion of the preliminary stage several people were notified by the Italian police that they would face prosecution but Yorgen Fenech was not notified because he could not be found. He will now expect to be notified by the Italian authorities in jail or prison.
La Sicilia says the Italian authorities will want to interrogate Yorgen Fenech now that he's detained.
Catania prosecutors believe Yorgen Fenech fixed and then bet on a number of Italian premier league games (Catania v Atalanta, Parma v Livorno, Napoli v Verona and Udinese v Sampdoria). The games were played on the weekend of 18 May 2014.
The following weekend Yorgen Fenech is believed to have fixed three second division games and then cashing on illegal winnings.
La Sicilia reports that Yorgen Fenech's arrest will allow Sicilian prosecutors to re-open a match-fixing accusations against Giuseppe Enzo Mangion who has been convicted in another case. Enzo Mangion is the son of Francesco, consigliere of Nitto Santa Paola di notorious boss of the Catania mafia.
This is not the first time that a connection between Yorgen Fenech's gambling activities and the Catenese mafia cosca emerged. Portomaso Casino was used by Nunzio Lagana for the poker tournaments suspected of being vehicles for money laundering for the Cosa Nostra.
Nunzio Lagana is a business associate of Vincenzo Romeo, the sharp suited Italian businessman named in connection with iffy gaming in Malta and, coincidentally, the nephew of Nitto Santapaola, for a long time said to be Number Two in the Sicilian Mafia.
Yorgen Fenech operated the Portomaso Casino under the license of the Malta Gaming Authority.